Road Racers Coming to a Circuit Near You !


With the ongoing foot and mouth problems ruining the 2001 season, particularly in Ireland, many top Road Racers are taking alternative steps to put some mileage on their 2001 machines.

Adrian Archibald contested the last round of the British MRO Championship at Silverstone on his Honda Britain machines finishing a creditable fifth in the Superstock class and second in the Powerbike Class. This weekend Richard Britton and James Courtney join him for the round at Snetterton.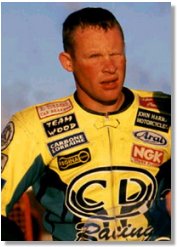 Milky Quayle is another rider taking in the MRO Championship in the Aprillia RS 250 Challenge class. A series of impressive results have ensued with him scoring an impressive second place finish at the last round setting the fastest lap.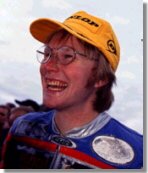 Ryan Farquhar is desperate to put some miles on his newly acquired, ex Philip McCallen R1 Yamaha, but due to his sponsor's religious beliefs, he is not allowed to ride the machine on a Sunday. This has proved a problem when looking to find a meeting on the mainland, which will run on a Saturday.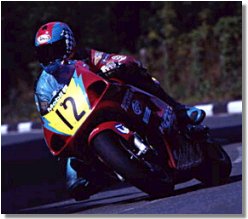 However, thanks to some investigations made by Kevin Smith, it looks likely that the talented Cookstown rider will ride at Anglesey on Saturday May the 5th and Darley Moor on May Day.

The forthcoming meeting at Scarborough in May also looks likely to attract an impressive line up including, Archibald and Britton, Seamus Greene, Alex Donaldson, Shaun Brown, Ian Lougher, Chris Palmer, Nigel Davies, Jason Griffiths plus others, all looking to race on a closed public road.




Back to Features Index
Interviews

Read about your favourite riders and what they think about the the Isle of Man TT Course and Road Racing in general. [ more... ]