Moodie to Miss TT?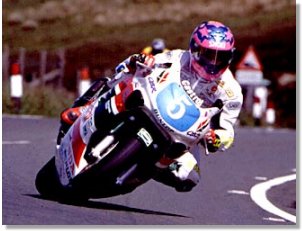 Thirty five year old Glaswegian Jim Moodie is likely to miss the 2001 TT should it be given the green light in the next few days.

Although the hard riding Scot has had many offers of machinery for the 2001 season, an ankle injury sustained at the end of the 2000 season is likely to prevent him from racing for some time yet.

Moodie broke his ankle in a one off ride in Spain, which led him to miss the Macau Grand Prix. He has had numerous operations since the accident and it was hoped that the most recent one would prove to be conclusive. However speaking to Moodie, that would not seem the case.

He told us 'I was hoping that this would be it, but I don't think it has gone to plan'.

'Maybe by some miracle it has worked out and I'll have to wait and see, but it just doesn't feel right. For the TT the whole package has to be right, and I'm not the type of rider to just ride around and make up the numbers'.

He went on to say 'It is very unlikely that it will be strong enough for me to ride at the TT'.

Should the TT go ahead Moodie's absence will be a massive blow to the event already missing so many of it's top stars. Many people hoped that Jim Moodie would be the rider to challenge David Jeffries supremacy in the larger capacity classes.



Back to Features Index
Interviews

Read about your favourite riders and what they think about the the Isle of Man TT Course and Road Racing in general. [ more... ]