Ian Huntly's TT Visit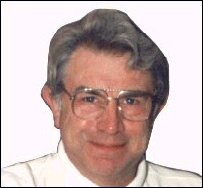 Ian Huntly will not be able to see the TT this year along with everyone else. The only difference from most people is that it will be the first time in fifty-three years; the knowledgeable TT addict will have had to do it.

We spoke to Ian shortly after the decision had been made to get his thoughts.


My initial feeling is of numbness actually. I more or less expected it but had that hope still burning. I won't know what to do with myself in June.

I am thinking that I will give it a miss because I visit for the TT and to come over for just the sideshows will not be the same at all. I feel sorry for all the riders who have invested hard earned cash in their TT attempt. They will get no real compensation, will they?

The Island has done the right thing of course but the decision has left no room for us to move. If I cancel, I am told I will be penalised on my boat ticket refund yet the event is cancelled, we haven't pulled out.

Tonight I am sitting here very sad that after fifty-three years of visits, I won't witness a TT this year.

See you all in 2002. I'll be back. It has been a strange evening when e-mails have flown all over the world to, and from me. It has shown me just how many people have been concerned about the TT.

Let us dedicate this year, not to the TT put off because of the risk of foot and mouth, but a TT put on hold as a real dedication to Yermaun, Joey Dunlop.



Back to Features Index
Interviews

Read about your favourite riders and what they think about the the Isle of Man TT Course and Road Racing in general. [ more... ]