Fun Lovin' Criminals Set to Rock TT 2001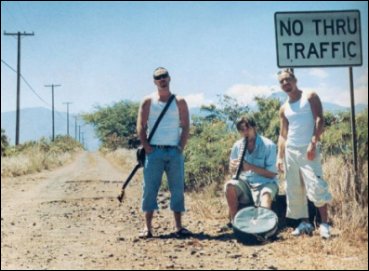 Chart topping New Yorker's The Fun Lovin' Criminals are appearing at the Villa Marina in Douglas on Saturday 2nd June 2001.

The band took who have been around since 1993 include members Fast (bass, keyboards) and Steve (drums) and lead singer Huey (vocals, guitar). Their songs include 'Scooby Snacks,' 'Fun Lovin' Criminal,' 'King of New York' and recent hit 'Loco' .

Tickets will cost £17.50 and will be available from the Isle of Man Department of Tourism and Leisure.




Back to Features Index