Visitors Still Flock During MGP Week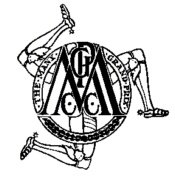 The Manx Grand Prix might have been cancelled but motorcyclists have still flocked to the Island during what would have been Manx Race week. Visitors enjoyed a warm and sunny bank holiday, which proved to be a motorbike fanatic's paradise. Both modern and classic machines could be seen all over the Island - something which didn't go unnoticed by former Manx Grand Prix rider and current Tourism and Leisure Minister David Cretney.

He said: 'It was very good to see so many motorcyclists joining us on the Island to spend a holiday in our lovely home. 'The smell of Castrol R was in abundance as some lovely vintage bikes took to the course bringing back so many good memories. I would like to say that we hope they all enjoy their stay and we look forward to welcoming them all and so many others back to the Isle of Man during 2002.' With all road racing events cancelled in the Island this year, as a precaution against foot-and-mouth, the past few days have been one of the few occasions to savour for bike fans.

The 29th annual Vintage Motorcycle Club Manx Rally proved to be a success despite a slightly lower attendance than normal. One hundred and eighty machines entered for the extravaganza with riders enjoying events around the Island. Joint secretary Les Wilson, who organises the event with his brother Bob, hopes the 30th rally next year will be even more special with 400 bikes taking part. Steam Packet communications manager Geoff Corkish said more than 1,000 bikes had come to the Island.

He said: 'It's nice to see those people coming back. Many of them are regulars and it is nice to see them keeping faith with the Isle of Man.' The Manx Grand Prix was due to be held between August 18 and 31, but was scrapped along with the TT and the Southern 100 because of the threat of foot-and-mouth which is continuing to spread in the UK.