Mackers returns for the Manx GP 2013 - working for Infront Motorcycles Paddock support services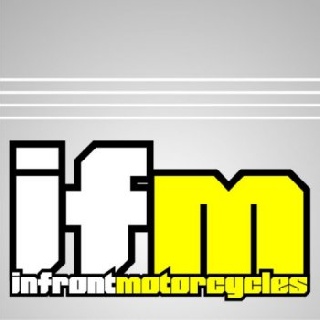 Situated in Paddock A the Infront Motorcycles HGV should be clearly visible to all and will be providing expert help with tyre choice, tyre pressures, tyre fitting and balancing, tyre sales, suspension advise, machine assistance, energy drinks and supplements, brake pads and general spares excepted to be stocked by paddock services.

Tyres from Dunlop Motorsport, Pirelli, Continental, Michelin and Avon for all classes, including classics, will be available for purchase with all the relevant and correct manufacturer recommendations for fitment and pressure guidance available to you from the staff present for the duration of the meeting.

"This really is an excellent opportunity for us to provide a real hands on paddock service to the Manx grand prix competitors like they have may not experienced before" said company director James Powell. "we really want to give all the competitors the personal touch that our company prides itself on when it comes to providing riders with help and direction that they may be in need of to achieve their goals around the fantastic mountain course. We will be actively working through the paddock making sure everyone is happy with tyre choices and compounds as well as pressures and in this looking to give the riders the support we as a race team are used to receiving when we are at the TT each year. Our advice comes for free and I encourage anyone to come and see me and my team to ask anything a rider may feel he needs some help with regards to their tyres, bike or the course!

Having Mackers with us really will help riders associate with a current rider who can appreciate what they are trying to achieve and help them in the right direction. It is going to be a great two weeks of racing especially if the weather stays like we have had this last week or two !!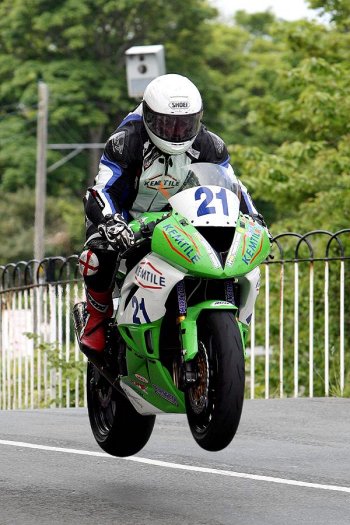 Although relatively new in his employment with Infront Motorcylces, Mackers has worked alongside his long term friend, James, for many years building his own race bikes ready for the TT each year.

"Working for James is something we have both talked about since he started the business 4 years ago and I am really glad to be involved now, especially with the Manx Grand Prix event coming up. I have so much experience around the TT course I feel can be of good effect to all riders attending. I really want to be involved with as many people as possible this year making sure they are ready to go each time they head for the start line and that any problems they encounter through practise can be dealt with quickly and effectively. A simple extra couple of clicks here, a longer chain length, couple more or less psi all contribute to making the bike work easier for the rider. It is going to be brilliant to be back on the Isle of Man! I love the place !"

You can contact Infront Motorcycles in any of the following ways:-
Telephone James on 07810 300127,

Email him on infrontmcs@hotmail.com
Official Website www.ifm-moto.com
Picture courtesy of Glynne Lewis