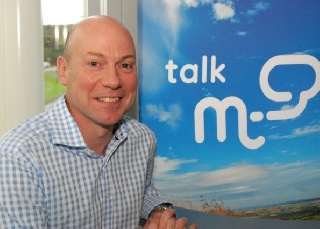 Some are already up and running.

The hotspots mean that customers with an enabled deviced (a computer or smartphone, for example) will be able to access the internet for free when they are in various coffee shops, cafés, pubs and other locations.

The hotspots are free for all Manx Telecom mobile and broadband customers – and there will be 10 minutes free each day for visitors to the island.

The list of the WiFi hotspots by region is as follows:

North:
Barista Coffee House, Costa, Bar Logo, The Trafalgar Hotel and Mooragh Park Café*.

East:
Davison's Villa Marina, Costa, Bath and Bottle, Jaks Bar, Tower House Café, Eden Park, Manx Telecom Shop*, Alessandro's, Quid's Inn*, 14 North*, A Café, Hospice Isle of Man, Sea Terminal, Fun Barn*, Creg ny Baa*, Inglewood Coffee and Cake* and The Tickethall*.

West:
Marine Hotel, Davison's Ice Cream Parlour, House of Manannan Café*, Niarbyl Café*, The Waterfall Country Pub*, Peel Breakwater Café*.

South:
The Sidings Pub, Whistle Stop Café, the Airport, The Garrison*, Patchwork Café*, Café Delicious*, Silverdale Café*.

Many of the above locations went live today (Wednesday) with those venues marked * will come online before the end of November.

David Smith, Manx Telecom marketing director, said:

'Mobile broadband is now an essential part of everyday life, and especially so here in the Isle of Man where three out of every four mobile handsets we sell are smartphones.

'In response to this demand we wanted to introduce free internet access for our customers in as many locations as possible, and in so doing, provide a high quality, super-fast service.

'We've been delighted with the response from businesses hosting the hotspots, and are confident that over time more locations will be added to the list which already covers a wide range of sites across the island.

'All of the WiFi hotspots utilise the very latest business-class broadband technology, and wherever possible we have installed our Ultima service so that customers can experience the fastest on-Island broadband speeds.'

Manx Telecom mobile customers can register for free hotspot access by texting 'wifi' to 166661 – the text is free too. Manx Telecom broadband customers should register by visiting http://www.manxtelecom.com/internet/wifi

Visitors who want to buy extra minutes on top of the free 10-minute allocation should follow the online instructions when they access the internet at each hotspot location.