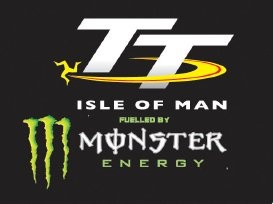 On-Site Fuel Service On Tap for 2014
NEWARK, DE, USA (April 30, 2014) VP Racing Fuels, recognized internationally as a premier source of racing fuels for motorsports, today reached agreement with the Isle of Man Government Department of Economic Development to be the exclusive on-site fuel supplier for the 2014 Isle of Man TT Races fuelled by Monster Energy and The Classic TT presented by Bennetts.

"VP's reputation for providing the highest and most consistent quality performance fuels along with its logistics expertise made the selection an easy one," said David Cretney, Isle of Man Government Political Member with responsibility for Tourism and Motorsport. "We are delighted to welcome another prestigious partner to our portfolio of blue chip companies."

"We're honored that the Isle of Man TT organizers have selected VP to participate in this incredible event," said Jim Kelly, VP's Regional Manager-Race Fuels for Europe. "We've won there before with TAS Suzuki and look forward to fueling them again along with every team who wants a performance edge and also the ability to get our top quality fuels at the event."

"We'll be on site at specific times throughout the practice and race schedules for both the Isle of Man TT and the Classic TT later in the summer," Kelly added. "With well-known products, good prices and professional trackside service, teams will find purchasing VP fuel very easy. Should anyone wish to obtain fuel in advance for mapping or track day testing, we can also make that happen anywhere in Europe or around the world.
On-site fuel sales will commence with the start of practice for the TT on May 24 and concludes with the conclusion of the Isle of Man TT on June 6.

Teams requiring fuel for the Isle of Man TT must submit a pre-order form containing product selection and purchase information for which is available from the race organizers to registered competitors or by calling +44 01803 391 740 or 07771.590.176 or by email to child.lee@laracingparts.com.

Fuel Pre-order forms for the Classic TT held August 23 - 25 will be available from the organisers in late summer.

VP's motorcycle fuels have enjoyed unparalleled success throughout North America and Europe, dominating the Supercross, Motocross and Superbike in AMA, as well as fueling multiple winners in the Isle of Man TT and powering Team USA to six consecutive championships in Motocross des Nations.

VP offers state-of-the-art and conventional fuels for all forms of motorcycle and quad racing including those covered by ACU, FIM, MotoGP and AMA regulation as well as non-regulated blends. VP also offers a diverse line of very popular fuels for Historic, MSA and FIA regulation competition.

In addition to providing fuels for motorcycle racing, VP is the Official Fuel Supplier for Santa Pod Raceway, Watkins Glen, Lime Rock Park and Laguna Seca, along with the Tudor United SportsCar Championship Series, IMSA and Rally America, among many other series and race circuits.

For more information, visit VPRacingFuels.com/europe or contact VP corporate directly at +1.302.368.1500, extension 104.