RST Confirmed as major new Isle of Man TT commercial partner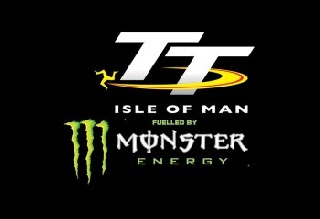 The deal includes title sponsorship of the Superbike Race on Saturday 6th June, which becomes the RST Superbike Race as well as a series of start-line, podium and track-side branding opportunities. The company will also receive programme, race guide and official iomtt.com advertising as part of their inventory of benefits.

RST will be producing a bespoke TT flash motorcycle clothing collection, featuring the official TT logo, which will be exclusively available in the TT RST concept store located behind the main grandstand on the Isle of Man. The company is planning to release details of the range next year.

The travelling marshals will be fully kitted out in RST kit, including a special version of the Alpha III jacket, helping them to perform their important role in comfort and safety.
Jonny Towers welcomed to the TT family by Ian Hutchinson
Jonny Towers, RST Sales and Marketing Director, commented:

"RST has already been working closely with the Isle Man TT team as the safety partner for the 2013 and 2014 Classic TT Races. We are tremendously excited to take this relationship to the next level now being safety partner for both the TT and the Classic TT."

He continued:

"As RST goes from strength to strength, being the UK's number 1 motorcycle clothing brand, and with huge growth around the world, the Isle Of Man TT is the perfect showcase to raise the brands profile on a global scale. This is an important milestone for RST and we are extremely proud to be associated with such a prestigious and historic event. We look forward to a long and fruitful partnership with the TT."

David Cretney, MHK, Political Member, Isle of Man Tourism and Motorsport, commented:

"RST is a premium brand and we are delighted to welcome them into our portfolio of commercial partners. Their support will enable us to grow and develop the TT Races worldwide and is a reflection of the continuing growth and interest in the TT Races."



The Isle of Man TT Races fuelled by Monster Energy takes place,
from the 30th May to 12th June 2015.