| | | |
| --- | --- | --- |
| Practice Week: | | Aug 21 - Aug 27 |
| Race Week: | | Aug 28 - Sept 3 |

| | | |
| --- | --- | --- |
| Practice Week: | | May 28 - June 1 |
| Race Week: | | June 2 - June 8 |
Aspiring DJs given chance to open for Carl Cox at Isle of Man TT party
Author TTwebsite
Wednesday, Mar 25, 2015 2:10 pm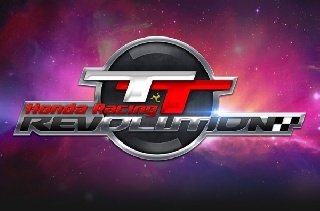 Aspiring DJs will have the opportunity to open for Carl Cox, one of the world's most successful DJs, for one unforgettable night, as the Honda TT Revolution returns to the Isle of Man TT for an unforgettable week of racing and music.
Last year's inaugural event saw internationally renowned DJs Carl Cox and Danny Howard headlining both the opening and closing parties, adding a new, youthful dimension to the history steeped race. Held in conjunction with Mixcloud, fans will be able to upload a short mix of their own making for a chance to share the stage in an exclusive closing party after the Senior TT on Friday 12 June.

To be in with the chance of stepping behind the decks, entrants can submit an original mix at mixcloud.com/competitions/HondaTTRevolution before 4 May, encouraging their friends and fans on social media to listen and like it. The more likes and listens their mix receives, the greater chance they have of being shortlisted by our panel of judges, before Carl selects his favourite.

The lucky winner and guest will be flown to the Isle of Man on the penultimate day of racing as a Honda VIP where they can get a taste for the sights and sounds that make the TT one of the most unforgettable events on the sporting calendar, before opening for Carl on the final night.




"I'm incredibly excited to be a part of the Honda TT Revolution for another year," explains Carl Cox – who is a keen biker himself. "I've always been a huge fan of the TT and when Honda approached me last year to combine my love of bike with Dj'ing I couldn't resist. The TT races really do take your breath away whether you're a bike fan or not. This year the Honda TT Revolution will be offering one lucky winner the chance to open for me at the event and it's great to invite people who may have never heard of the event to experience something really different, whilst doing something they love."

The Isle of Man TT is a motorcycle race like no other, with over 100 years of drama filled, exhilarating racing, held along the Island's picturesque streets and mountain roads.

The Honda TT Revolution closing party will take place at The Courthouse, Douglas on Friday 12 June. Tickets will be available for sale from April.

For more information on the Honda TT Revolution:

Visit

HondaRacingCBR.com/TTRevolution



Like Facebook.com/HondaProRacing

Follow @HondaTTRev

For information on Carl Cox visit:

carlcox.com

mixcloud.com/CarlCox

For more information on the Isle of Man TT visit:

iomtt.com

the-courthouse.com