| | | |
| --- | --- | --- |
| Practice Week: | | Aug 21 - Aug 27 |
| Race Week: | | Aug 28 - Sept 3 |

| | | |
| --- | --- | --- |
| Practice Week: | | May 28 - June 1 |
| Race Week: | | June 2 - June 8 |
MARTIN JESSOPP TO MAKE CLASSIC TT DEBUT WITH TEAM YORK SUZUKI
Author TTwebsite
Thursday, Jul 16, 2015 2:28 pm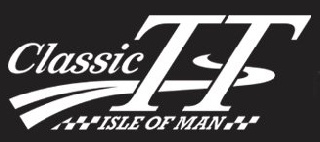 Team York Suzuki has expanded their Classic TT presented by Bennetts line up to two riders with the announcement that Martin Jessopp will line up alongside Australian David Johnson in the four-lap Motorsport Merchandise Formula 1 Classic TT Race.
Jessopp, like Johnson, will be having his first taste of the Classic TT as he looks to expand his knowledge of the Mountain Course and the Yeovil rider showed his capabilities at this year's TT Races when he took a best finish of 14th in the PokerStars Senior Race. Competing at the TT for just the second time, the 29-year old also lapped at 128.461mph to become the 23rd fastest rider of all time.

Jessopp will campaign a TYS/CMB F1 750 for the team, a combination of Kevin Pearson's Team York Suzuki and Craig Brookes' CMB Motorsport. Brookes will be Jessopp's crew chief where he'll be assisted by new team member Rob Acomb and ex-Mark Buckley mechanic George Serc and newcomer to the team, Rob Acomb.

With sponsorship from York Suzuki Centre, C&A Brack, The Old Ebor Pub, York Digital Image, Maxcestay York, Motul Oils, Maxton Suspension and Race Products Direct, the bike is built around a 1992 ZXR750 Kawasaki with assistance also coming from Mistral Racing. The machine will be one of the most competitive on the grid in the hands of Jessopp who is scheduled to test the bike later this month.

Speaking about making his Classic TT debut Martin commented:

"I have been really keen to get involved in the Classic TT for a number of reasons, not least for the extra track time it gives me whilst I am still learning the course. The TT went really well this year and I think we should not be too far away at the Classic TT on the Team York Suzuki bike. I'm very grateful to the team for giving me the opportunity to get involved and I am looking forward to getting back to the Island in August.
"