| | | |
| --- | --- | --- |
| Practice Week: | | Aug 21 - Aug 27 |
| Race Week: | | Aug 28 - Sept 3 |

| | | |
| --- | --- | --- |
| Practice Week: | | May 28 - June 1 |
| Race Week: | | June 2 - June 8 |
Cummins joins Hillier at CSC Racing for Classic TT presented by Bennetts
Author TTwebsite
Tuesday, Jul 21, 2015 11:18 am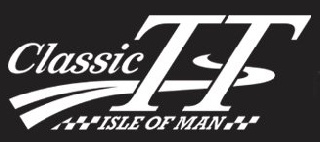 Two of the Isle of Man TT Races fastest ever riders will be in action in the Classic TT presented by Bennetts with James Hillier and Conor Cummins contesting the event for Somerset-based CSC Racing, firmly signalling the team's intentions for this year's event.

Hillier, who took three podiums at this year's TT and lapped at 132.414mph to become the third fastest rider in the history of the event, has been a regular at the Classic TT on board the CSC Racing machines.

The 30-year old took sixth in the 2013 Bennetts 500cc Classic TT Race with a 101mph+ lap and will line up this year on a new 500-4 cylinder for the team, which should see him high up on the leaderboard and he will also ride for the team in the Okells 350cc Classic TT on another Honda machine.

Cummins, meanwhile, makes a welcome return to the Classic TT after missing last year's meeting and, like Hillier, the Honda Racing rider will contest the Bennetts 500cc Classic TT on a new 500-4 cylinder Honda machine. The Manxman failed to finish the race in 2013 when he was riding a Manx Norton for Dunnell Racing but he did take a good seventh in that year's Okells 350cc Classic TT.

In addition to Hillier and Cummins, CSC Racing has further strength in depth with Alex Sinclair riding a 350cc Drixton Honda for the team in the Okells 350cc Classic TT. Sinclair was out of luck at the event twelve months ago but had an excellent ride into eighth in 2013 when he also lapped at an impressive 97.480mph

CSC Racing team owner Steve Caffyn commented:

"We have not only two of the fastest TT riders riding for our team, but also two of the nicest guys in the paddock to work with and we are really looking forward to the Classic TT, with two riders capable of finishing on the podium."

"We are also delighted to be able to continue supporting Alex Sinclair who is one of the fastest young riders around racing Classic bikes and who we are sure will surprise a few people with his results this year."


Conor Cummins