| | | |
| --- | --- | --- |
| Practice Week: | | Aug 21 - Aug 27 |
| Race Week: | | Aug 28 - Sept 3 |

| | | |
| --- | --- | --- |
| Practice Week: | | May 28 - June 1 |
| Race Week: | | June 2 - June 8 |
Early Entries Encouraging for Post TT Races
Author TTwebsite
Monday, Apr 25, 2016 2:58 pm
Early entries for the Radcliffe's Butchers Post TT Road Races are higher than in recent years, which is encouraging for the new title sponsors who are based in the events home town of Castletown.

Early 'established' names include, Michael Russell, Jamie Coward, Ryan Kneen, Davy Morgan and James Cowton, who is also supported by Radcliffe's who have entered all three races, for 600cc Supersport; 650cc/250cc and 1100cc Superbike machines.

James Cowton took two race victories in 2015, the 600cc and the 650cc SuperTwins races, whilst Ryan Kneen claimed the winning honours in the
Superbike race.

Mark Goodings and Paul Cranston are in the Supersport and Superbike races, whilst Billy Redmayne has a single entry in the Superbike race.

In the near on 60 entries so far received for the Post TT Road Races, seven are newcomers.

Chris Lennon, Managing Director of Radcliffe's commented on being informed of the level of entries received to date that he was very pleased for the organisers, particularly with the quality received already and looked forward to seeing the final list in due course, which hopefully will include more of the top road racers, as in the past.

The Radcliffe's Post TT Road Races takes place on Saturday 11th June, with practice and qualifying taking place between 1.00pm and 4.00pm.

The three race programme takes place between 5.00pm and 8.30pm the same evening.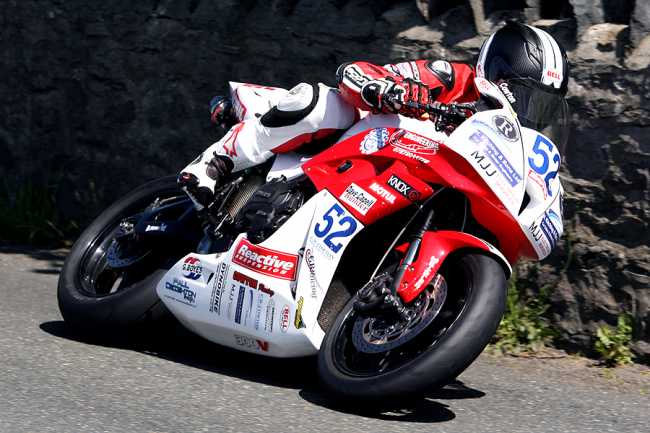 James Cowton


( Photo credit Glynne Lewis )