| | | |
| --- | --- | --- |
| Practice Week: | | Aug 21 - Aug 27 |
| Race Week: | | Aug 28 - Sept 3 |

| | | |
| --- | --- | --- |
| Practice Week: | | May 28 - June 1 |
| Race Week: | | June 2 - June 8 |
Top stars in the island for 2016 TT launch
Author TTwebsite
Monday, Apr 25, 2016 3:13 pm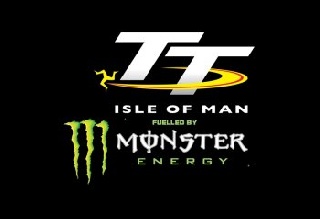 Many of the burning pre-season road racing questions will start to get answered at the launch, hosted by TV commentators James Whitham and Steve Parrish.

The presenters will be taking questions from the public via the TT's official Twitter account (@iom_TT) while fans can follow the event worldwide with the chat show streamed live on the TT's official YouTube channel.

A number of riders are with new teams and manufacturers this year, notably Hutchy who has switched to the TAS Racing BMW team with whom he made a good debut in the first round of the British Superstock series last weekend at Silverstone.

Also favouring BMW is Michael Dunlop who will again race for Stuart Hicken's Hawk Racing outfit.

McGuinness, Conor Cummins and Steve Mercer were forced to retire from the Le Mans 24-hour World Endurance event at the weekend on the Jackson Racing Honda, but John and Conor will line-up together for the third successive TT as Honda Racing team-mate this year.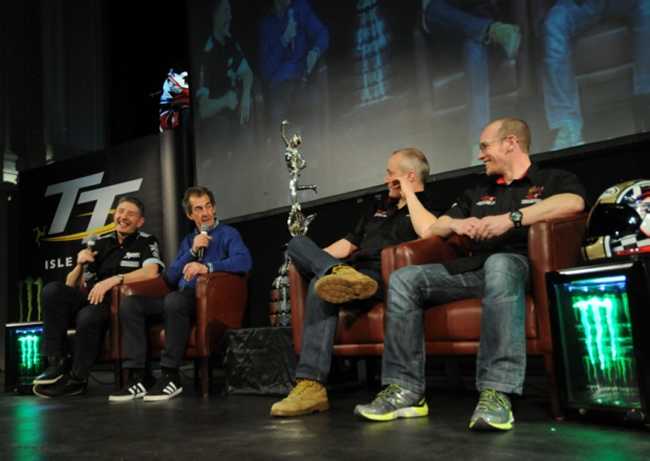 Also in the island for this evening's launch is Penz13.com's Gary Johnson and Dean Harrison, now with the Silicone Engineering team, while the latter's Sarolea TT Zero team-mate Lee Johnston remains at East Coast Construction for the conventional classes.

James Hillier remains with Quattro Plant Kawasaki, while rising start Peter Hickman will also be Kawasaki is to represent the GBMoto outfit.

William Dunlop, Ivan Lintin and Ozzy David Johnson will be talking about the Norton challenge that he'll be spearheading.

Veteran campaigner Ian Lougher is back to the TT proper after a two-year absence on the Swiss-built Suter Racing 500 two-stroke for the Senior, while arch-rival Ryan Farquhar has switched to the Tyco BMW team. Michael Rutter will also be on a BMW, backed by Bathams.

Dave Molyneux is back with fellow Manxman Dan Sayle for the TT. They made their racing return together at Le Mans last Saturday where they had to settle for fifth in the inaugural F2 World Trophy round after suffering a slow puncture in the chair wheel that caused them to have several spins.

They will be joined on stage at the Villa by 2015 double race winners Ben and Tom Birchall, Tim Reeves/Patrick Farrance, John Holden and the back from injuryAndy Winkle and Conrad Harrison with new passenger Dean Kilkenney.

High-profile TT newcomers will be introduced for the first time. Former World Superbike rider Alex Polita, a former European Superstock Champion, is travelling over from Italy for the evening, while British Supersport podium regular Ben Wilson will be revealing his thoughts on his up-coming TT debut.


Doors opened at 7pm with tickets priced at £5 available from the Villa Marina box office and at http://www.villagaiety.com