Joey Dunlop Foundation 2012 Tombola prize & The Year Ahead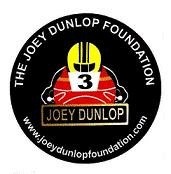 Despite a higher valued price we have maintained the ticket price at £1.00

Tickets will be available at the following events :

Bristol Bike Show
Stafford Bike Show(s)
Thundersprint
TT
MGP
NW200
All thre Scarborough events.
Ulster Grand Prix
Stars of Darley

Alternatively , phone JDF House 01624677741 (Mon to Fri 09.00 to 13.00),
where card payments can be taken with minimum purchase £5.00.

We will also be attending various summer events on the island.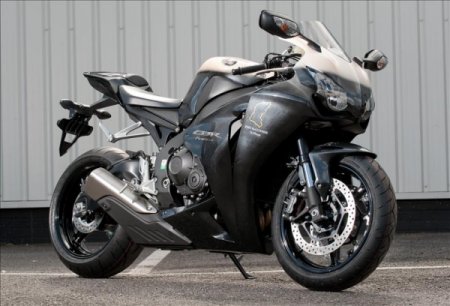 The John McGuinness special-edition makes a play on his name.
John has traditionally used a representation of a pint of the black stuff on the back of his leathers, and the 'McGuinness' CBR1000RR takes this a stage further by turning the Fireblade into a two-wheeled pint of it!

An intricate paint-scheme replicates the look of a pint, complete with dew-drops of condensation on the fairings and a creamy white head.

John's bike is also adorned on the fairings with a gold map of the TT course and his lap record of 131.578mph - and each bike is also autographed by John, enhancing its exclusivity even further.

McGuinness said:

"I'm so proud to have a special edition bike like this. I'm honoured that Honda has recognised my achievements at the TT in this way and it cheers me up after a 2010 Isle of Man campaign that was hit by bad luck.

"I feel part of the Fireblade programme now with my wins on the current 'Blade and previous versions, so it's very special to know people can buy this bike.

"With the one that Honda has given me, I'm not going to use it, it will join my collection. I've got an older style 'Blade, a V-twin SP-1 and a number of other Hondas. I'm always going to keep hold of it.

"The paintwork is amazing and every owner's bike will be unique, as each of the bubbles on the bodywork is done by hand and different every time. It's a work of art."


The McGuinness special is available now to order from Honda motorcycle dealerships.

--- / ---

Many people ask why continue to fund raise ?


It became apparent last year that we are unable to meet demand and with a healthy reservation book for 2012, we are already having to turn away guests.We would like to build additional units either winter 2012/13 or 2013/14.

The committee are fully committed for Joeys Charity to grow and are not prepared to rest on our laurels, the biggest problem is lack of helpers especially during the TT Festival period.


Any one who would like to assist during TT should send me an email

(kevinquirk(at)hotmail.com) or phone 677741