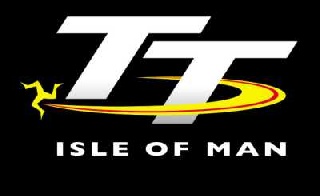 Ben and Tom Birchall took a record breaking Sure Formula Two Sidecar race win on Monday afternoon at the 2017 Isle of Man TT Races with the Mansfield brothers taking their fifth TT victory and setting a new outright lap record of 117.119mph.

Their eventual winning margin over John Holden/Lee Cain was 25.6s with Dave Molyneux/Dan Sayle holding onto third as the weather closed in on the final lap. It was the Manxman's 30th podium in his 50th TT start.

The Birchalls made their intentions clear from the outset and opened up a 3.4s lead over Holden/Cain through Glen Helen on the opening lap with Molyneux/Sayle a further second behind in third. The Founds brothers, Alan and Pete, with Jake Lowther and Jevan Walmsley in the respective chairs, were occupying fourth and fifth as Tim Reeves/Mark Wilkes held sixth.

Throughout the lap, the Birchalls extended their advantage and an opening lap of 115.965mph gave them a 12s lead over Holden/Cain with Molyneux/Sayle holding station in third. Founds/Lowther were only 1.6s behind in fourth but Reeves/Wilkes had relegated Founds/Walmsley to sixth.

On lap two, it was clear the Birchalls were really piling on the pressure as their lead increased at each and every timing points and, sure enough, they flashed across the line at the end of the second lap with a new lap record of 117.119mph, the first ever 117mph+ lap by a sidecar.

Holden/Cain were almost 25s in arrears but over nine seconds clear of Molyneux/Sayle with the Manx pairing 7.6s ahead of Founds/Lowther.

With just one lap of the Mountain Course to go, the Birchalls were able to ride to their signals and with some drizzle falling on the Mountain, they brought the IEG Racing machine home for yet another TT victory.

Their eventual winning margin over Holden/Cain was 25.6s and although Molyneux/Sayle came under extreme pressure from Founds/Lowther, largely due to Sayle suffering damage to his ribs during the course of the race, they held on for yet another TT podium.

Reeves/Wilkes took fifth from Founds/Walmsley with Conrad Harrison/Andy Winkle, Tony Baker/Fiona Baker-Holden, Karl Bennett/Maxime Vasseur and Wayne Lockey/Mark Sayers completing the top ten.


The Birchall brothers set off on their record breaking race
John Holden and Lee Cain

Dave Molyneux and Dan Sayle