Team Obsolete set to parade authentic works Honda '6' with Steve Plater at the 2017 Classic TT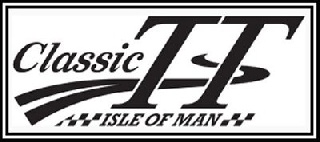 The legendary TT Mountain Course will reverberate to one of the most distinctive racing sounds from the 1960s at this year's Classic TT Races presented by Bennetts as the iconic 250cc Honda-6 will complete a demonstration lap around the 37.73-mile circuit on Monday 28th August, the second race day of this year's Classic TT meeting.

Owned by Team Obsolete's Rob Iannucci, the 'Six' is the first example of Honda's ground-breaking machine and is the only surviving RC165. Jim Redman first rode it, followed by Stuart Graham before Mike Hailwood took it to victory in the 1966 Czechoslovakian Grand Prix.

Redman raced what was the first Honda 'Six' at Monza in 1964 where it was rushed from Japan in the passenger compartment of a commercial airplane. The Rhodesian took third at Monza and then took the bike to its maiden victory when he won the 1964 250cc Japanese Grand Prix.

The 'Six' was one of the most interesting and most technically advanced racing motorcycles of its time and was built to put a stop to the run of victories for the 250cc Yamaha which, in the hands of Phil Read, won the 1964 and 1965 250cc World Championships.

Although the six-cylinder Honda 250 did not win the championship in 1965, it was able to put up a competitive fight against the two-cylinder Yamaha, ridden by Read and Mike Duff. Redman won the 250cc TT that year for the fourth time in a row. Yamaha's response was to produce an updated two-stroke, four-cylinder motorcycle, built solely to stand up to the competition from the Honda. Ex-factory Honda rider Steve Plater, winner of the 2009 Senior TT Race and current presenter on the TT and Classic TT ITV4 highlights programmes, will ride the bike with the Lincolnshire rider completing a demonstration lap on Monday 28th August, ahead of the Motorsport Merchandise Superbike Classic TT Race.

The "Six" will first appear at the VMCC's Festival of Jurby on Sunday 27th August for some shakedown laps. Dave Roper, winner of the 1984 Senior Classic TT, will ride the Honda at Jurby on the 27th.



ITV4 will feature the Honda Six in their highlights programme with Plater, as expected, embracing the Classic TT spirit by riding in replica leathers and helmet, evoking memories of the machine's 1960s heyday.

Team Obsolete owner Robert Iannucci has supported the Classic TT with a series of iconic bikes with Mountain Circuit connections since the event was established in 2013 and both Redman and Graham will attend the Classic TT to talk about their experiences with the bikes.

Iannucci says of the restoration of his bike:

"Recently we disassembled and scrutinized the entire motorcycle again. We are carefully rebuilding the motor with new pistons and a new crankshaft assembly. We commissioned two from an Italian Formula One technology company, supplying them with the complete original crankshaft assembly which they reverse engineered. Their engineers said that they got an education from the process. "Team Obsolete has been racing classic bikes since 1978 and have now competed in 1500 races with 50 riders. Our victory in the 1984 Historic TT, and the 1989 Manx GP Milne Shield, sealed our love for the Mountain Circuit, which represents the ultimate challenge. We have made 26 starts in all, with two wins and two fastest laps."

"The Classic TT has now emerged as the crown jewel of classic motorcycle sport worldwide. We are honoured to have received an invitation every year since its inception to share our historic bikes with our friends. All of us come because we must. Regardless of where we hail from, we are all drawn to something very special. We all know that we belong here. We see it in each other's faces and we feel it in our bones."

The man chosen to ride the machine at this years Classic TT, Steve Plater added:

"It is an honour to have been asked to ride of the most iconic and technically ground breaking motorcycles ever built on the most famous race circuit in the world. Whenever a bike like this gets demonstrated at other events, it is normally over a very short run, so you have to admire the ambition of Robert Iannucci and Team Obsolete in making this happen for a full lap of the TT Mountain Circuit. I'm sure the fans coming to this year's event are in for an assault on their senses when this bike comes past!"