TWO BRITTENS SET TO FEATURE AT 2017 CLASSIC TT
Author TTwebsite
Friday, Aug 4, 2017 11:49 am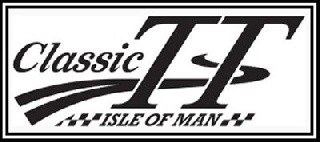 The iconic New Zealand-built Britten machine will make its return to the Isle of Man in August with not one but two of John Britten's ground-breaking creations taking to the Mountain Course once more at the Classic TT Races presented by Bennetts.

The pink and blue Britten and CRS Britten, owned respectively by Kevin Grant and Bob Robbins, were both campaigned at the 1994 Isle of Man TT races and will be ridden this year by Bruce Anstey and fellow Kiwi Stephen Briggs in the Classic Racer Magazine Classic TT Retro Parade on Monday 28th August.

Grant's machine won the BEARS World Championship in the 1990s and was ridden by Nick Jefferies at the 1994 Isle of Man TT Races with the 1993 Formula One TT winner lapping at more than 118mph from a standing start in the 1994 Senior Race before being side-lined with a gearbox issue.

The machine has continually been demonstrated around the world since and returned to the TT in 2004 with triple World Champion and double TT winner Hugh Anderson MBE on board. It was last seen on the island in 2014 when Anstey paraded the bike during the Classic TT festival and the 12-time TT Race winner will again put the bike through its paces.

The CRS Britten competed at the TT on more occasions than any of the other Britten machines with Shaun Harris' ride in the 1996 Senior being one of the most popular finishes of recent times. The machine has only recently returned from being on museum display to being demonstrated at events internationally.

Briggs, who competed in the Supersport 600cc TT races in 1994 and 1996 will ride the equally striking black and yellow CRS Britten. Both bikes have been rebuilt completely to ensure there are no issues and are sure to be one of the most popular attractions at the 2017 Classic TT presented by Bennetts.



Bruce Anstey riding the Britten during the FOM at Jurby