ISLE OF MAN GOVERNMENT CONFIRMS CLASSIC TT AND MANX GRAND PRIX 2021 CANCELLED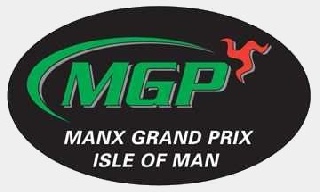 Following extensive consultation with representatives from key operational groups, the Isle of Man Government has taken the decision to cancel this year's Classic TT and Manx Grand Prix. The races were due to run from Sunday 22nd August to Friday 3rd September.
Laurence Skelly, Minister for the Department for Enterprise, Isle of Man Government confirmed the decision today, saying:
Despite the undoubted progress that the Isle of Man and the UK are making in rolling out its vaccination programme, the central issue of the availability of sufficient marshals, medics and other race officials to run the event safely and effectively remains. Once again we are making an early, but regrettable, decision to provide clarity and certainty to race officials, fans and sponsors, as well as the teams and competitors.



He concluded



"Our focus and resources will now be switched on to the successful return of racing on the Mountain Course for the 2022 TT Races, Classic TT Races and Manx Grand Prix and we look forward to welcoming visitors to our island when it is safe and practical for them to return
.
Peter Maddocks, Manx Motor Cycle Club Chairman, commented:
"It is undoubtedly a huge disappointment for everyone associated with the races and we really feel for all the race fans and competitors, but the Department clearly had no real option but to cancel again this year after it had reviewed the situation and The Club supports that decision".



He continued



"The operational and logistical challenges caused by the pandemic haven't gone away yet and we have to be realistic as to whether we could confidently guarantee the availability of key personnel and officials needed to deliver the races. The event requires a huge commitment from marshals and medical representatives, many of whom are volunteers, and it is a commitment that it may not have been possible for many of them to make this year."
Whilst the cancellation will lead to immediate postponements and cancellations from tourists, it is hoped that through a combination of staycation, air bridges and the gradual reopening of the borders in line with the Exit Framework recently published, the visitor economy will this year start its recovery and over time bring much missed leisure visitors back to the Island.
The sector has been provided with financial support throughout the pandemic, and remains under review. The Department has restated its broad commitment to ensure that support will remain available where businesses and employment are threatened due to Covid-19 and the associated border restrictions.
Th dates for the Isle of Man Races 2022 are Saturday 28th May – Saturday 11th June 2022.
The 2022 Classic TT and Manx Grand Prix race meetings are scheduled to run from Sunday 21st August to Friday 2nd September 2022