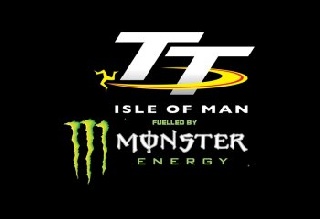 Track conditions are expected to be good with dry roads all round the course following the recent good weather but high winds have been reported on the Island.
Solo newcomers will be out first tonight (Saturday) on a speed controlled lap of the 37.73-mile Mountain Course behind the travelling marshals, with practice scheduled to commence at 6.20pm (gmt).
A qualifying session will then be held for the bikerpetition.co.uk Lightweight Supertwin class and solo newcomers, followed by a controlled lap for Sidecar newcomers and a free qualifying session for Sidecar machines, which will mark the return to the Mountain Course of fourteen time sidecar champion Dave Molyneux, who last competed at the TT in 2010.
Leading solo riders expected to go out tonight in the Lightweight SuperTwin class will include Northern Ireland's Ryan Farquhar, who won the Supertwin race at the North West 200 last week, who will be riding an ER6 for his own KMR Kawasaki team. Other top names involved in the first session include James Hillier, Cameron Donald, Ian Lougher, Simon Andrews, William and Michael Dunlop and Adrian Archibald while newcomers getting their first laps will include Karl Harris, Jimmy Storrar, John Ingram, Lee Johnson and Northern Ireland's Jamie Hamilton, who will be competing on behalf of Ryan Farquhar's KMR team.
Seventeen time TT Race winner John McGuinness, enjoying good form recently, will starts as the big favourite for more success on the Honda TT Legends Fireblade in the Dainese Superbike and PokerStars Senior races following last year's double wins. John, who currently holds the outright lap record of 131.578mph, will begin qualifying on Monday 28th May when the Supersport, Superstock and Superbike qualifying sessions all get underway. This session will also be the first time that leading riders Michael Rutter, Bruce Anstey, Ian Hutchinson, Guy Martin, Gary Johnson, Conor Cummins and Dan Kneen will take to the track.
The first race day of the 2012 meeting, Saturday 2nd June, features the Dainese Superbike (11.00) and Sure Sidecar Race (14.00). Monday 4th June will see the Monster Energy Supersport 1 (10.45) and Royal London 360 Superstock race (14.00).
All eyes will be on the SESE TT Zero Race on Wednesday 6th June (10.45) with the anticipated history making first 100mph+ lap while Wednesday also features the 2nd Monster Energy Supersport Race (13.00) and Sure Sidecar Race 2 (15.15) and the meeting culminates on Friday 8th June with the bikerpetition.co.uk Lightweight race (10.45) and the blue riband PokerStars Senior TT (13.30). All times stated are GMT and prone to change subject to weather conditions.