MCGUINNESS QUICKLY FINDS FORM WHILE MOLYNEUX/FARRANCE TOP SIDECAR LEADERBOARD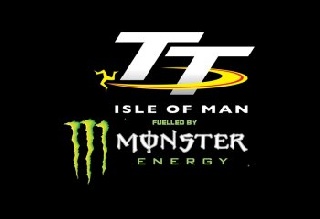 A dry, sunny evening met the competitors for Monday evening's practice session with conditions described as good all around the course. Riders were again warned of wet tar at Guthrie's whilst the setting sun would again cause a problem as the evening wore on.
The session was, of course, the first for the 600cc and 1000cc machines as well as the majority of the leading front runners and they were all keen to get their 2012 campaign underway although they had to wait an additional 20 minutes to allow marshals to get to their positions around the 37.73 miles.
First away were Ian Mackman and Michael Dunlop followed by Guy Martin, Ryan Farquhar, James Hillier and Cameron Donald, all six on their Superbikes. Next to go were Michael Rutter and John McGuinness, the former on his Superstock bike. Dan Stewart, the returning Ian Hutchinson for his first closed road lap since his 2010 exploits, Dan Kneen, Adrian Archibald, Simon Andrews and Bruce Anstey were also amongst the early runners
.
Donald was the first man back at 125.069mph with Martin alongside him on the road but slightly slower at 123.965mph. Hillier was going well at 124.407mph with Farquhar on 123.125mph but McGuinness experienced problems, slowing through the Ballaugh to Ramsey section, and his eventual lap speed was a lowly 111.23mph. Meanwhile, Hutchinson was getting back into the groove with a lap of 121.92mph and the newcomers were also going well with James Storrar at 106.97mph and Karl Harris at 106.23mph.
Donald and Martin went straight through as did Dunlop and Hutchinson but Farquhar pulled in to make adjustments whilst McGuinness went back out on his Superstock machine as the Superbike was fixed. Hillier also switched to his Superstock Kawasaki.
Donald increased his speed to 126.379mph with Martin only improving slightly at 124.127mph. Dunlop was next through at 123.871mph whilst Hutchinson also improved to 123.025mph. Other good laps came from Gary Johnson, 123.78mph, and Simon Andrews on 122.25mph. The newcomers were also getting dialled in with Lee Johnston the quickest on 109.97mph although Storrar almost matched him at 109.50mph and Harris also close to the 110mph mark. One man out of luck though was Mark Parrett, the former Manx Grand Prix winner only getting as far as Parliament Square on his opening lap although he managed to get back to the pits and resume his session on his Supersport machine.
Donald and Dunlop switched to their 600cc bikes and the Wilson Craig Racing team-mates were immediately on the pace, the duo lapping at 121.442 and 122.904 respectively, the latter comfortably the quickest in the class. McGuinness, meanwhile, completed a lap on his Padgetts Superstock Honda before returning to the fray on the Honda TT Legends bike and he went second quickest at 126.116mph.
The sun was causing a lot of problems for all of the field and speeds were slightly down across all the classes but Johnson, Farquhar, Dunlop, Donald and Martin again put in laps in excess of 123mph whilst Kneen went third quickest in the 600cc class. However, that man McGuinness threw the gauntlet down and, with the session extended to 8.05pm after the earlier delay, posted a final lap of 128.267mph to move comfortably clear at the top of the leaderboard. There were also quick laps late on from Anstey (125.306) and Andrews (124.772) whilst Jamie Hamilton went quickest of the newcomers towards the end of the session with a speed of 112.66mph with Michael Niblett second best at 111.17.
Manxman Conor Cummins sat out the session following his hand injury sustained at the North West 200 but the popular Tyco Suzuki rider advised that it was a precautionary move and he is planning to get his 2012 TT campaign underway in tomorrow's session.
At 8.10pm it was the turn of the sidecars to take to the Mountain Course and Dave Molyneux/Patrick Farrance again led the field away with John Holden/Andy Winkle, Tim Reeves/Dan Sayle, Conrad Harrison/Mike Aylott and Ben and Tom Birchall in hot pursuit. Sayle's presence was the big story of the day as he took over in the chair with Reeves, Dipash Chauhan withdrawing due to injury.
In the sidecars it was Molyneux who was quickest at 111.856mph followed by Reeves on 110.32, no mean feat given that it was his first lap of the Mountain course with Sayle. Molyneux was slightly slower on his second lap whilst Reeves was slightly quicker with Harrison also breaking the 110mph barrier.
Glyn Jones/Richard Murphy, (108.028), Dougie Wright/Martin Hull (106.292) and Tony Baker/Fiona Baker-Millgan (105.030) completed the leaderboard.
However, Jones/Murphy were reported to be involved in an incident at Kepple Gate although both were described as conscious when taken by airmed to Nobles Hospital. The Birchall Brothers – Ben and Tom – were involved in an incident at Brandywell and were reported OK although they were also taken to Nobles Hospital.
Tomorrow's session is scheduled to start at 18.20 with a Superbike/Superstock/Supersport session, followed by a Supersport and Lightweight session at 19.05 and sidecars scheduled to get away at 20.00.