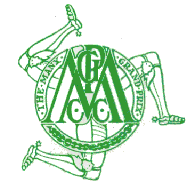 In all 276 individual riders have been accepted, with many having two rides, particularly doing the Junior – Senior combination in both the Manx Grand Prix and the MMCC Classic Races.

This year sees the 25th anniversary of the popular Classic Races at the Manx Grand Prix, with the entry lists up to their usual high standards, headed appropriately by John Goodall, winner of the first MMCC Senior Classic Race in 1983.

2007 Senior winner Ryan Farquhar makes a return visit with the victorious machine he rode this time last year.

Fourth, twelve months ago Mark Parrett is also back, as is fifth place man, Allan Brew.

Winner of the Junior Classic in 2007, Roy Richardson is also entered, along with his podium partners, Ryan Farquhar and Chris McGahan.
Making a welcome return to both the Senior and Junior Classic races is Bill Swallow.

The Lightweight Classic is headed by 2007 victor, Ewan Hamilton. He will be up against Peter Richardson and David Smith, second and third last year and both previous winners.

The opening Manx Grand Prix race of the 2008 programme, the Junior, sees Andrew Neill; third twelve months ago back again for another crack at lifting the prestigious trophy.

Runner-up in the Lightweight Manx Grand Prix last year Neil Kent, is also back, along with third placeman, Brian Mateer. Whilst in the Ultra-Lightweight Manx Grand Prix Tim Sayers, second last year and Keith Costello, third, will both line up on the grid on the final race day.

The 'blue-riband' event, the Senior Manx Grand Prix, lost last year to the prevailing weather conditions, is headed by fifth and sixth placed riders from the 2006 Senior Manx, Adam Barclay and Andrew Neill.

In addition, to the silver-jubilee of the MMCC Classic Races, this year, the MMCC Newcomer's Races also celebrates their 30th anniversary, having been introduced in the present form back in 1978.

The 2008 Manx Grand Prix gets underway on Saturday evening 16th August with the opening practice session, which continues throughout the following week nights, Monday to Saturday.

The first of the three race days, are Monday 25th August; the second on Wednesday 27th August and the final race day Friday 29th August.