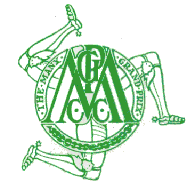 The Manx Grand Prix is one of the oldest road racing events on the annual calendar, having first been run in 1923 as the MARRC, becoming the Manx Grand Prix in 1930.

From small, enthusiastic beginnings the 'Manx' as it is affectionately known to all involved with the races, be they riders, mechanics, officials, enthusiasts, or marshals, has grown into a prestigious road race meeting, which is the main objective and pinnacle of the racing season for competitors wishing to
take part, be it for the first time or for the 'umpteenth' time.

Not only riders make the 'Manx' an annual pilgrimage to pit their skills against the world famous Snaefell Mountain Course, many enthusiasts also inherit the bug that brings people from all walks of
life to the Isle of Man for the Manx Grand Prix Fortnight.

Whilst Officials and countless volunteers work all year round behind the scenes to ensure the future success of the Manx Grand Prix – one of the most important areas of the event not only being able to
go ahead and to be run safely is the recruitment of Marshals – for without sufficient numbers at each practice session and race day, all the preparations come to nothing.

Riders and their helpers have spent all year preparing themselves and the machines for the rigours of the 37.73-mile lap; those behind the scenes have toiled away ensuring all the necessary paperwork has been completed, the course prepared and all aspects of the event are in place and ready to go, but there is a shortage of Marshals, so everything that has been planned and put into action is in vain!

Whether you are a first time visitor to the Manx Grand Prix this year, or one on the thousands of fans who make the annual pilgrimage to Mona's Isle, please volunteer to be a Marshal.

You will not be on your own; in fact you will become a member of a prestigious club. You are issued with an armband, which you can keep as a memento of the experience, and you gain the knowledge
that you might make the difference between a session going ahead and being called off - just imagine if there were not enough marshals to run the event safely!

If you have watched a race, in full, from one location you could have been a marshal at that position.

Don't just watch the Manx Grand Prix, be part of it!

Please consider joining the TT Marshals Association.

The website, http://www.iomttma.com has all the information you need to become part of the action.