Author: Bill Snelling
Posted on: Saturday, Aug 16 2008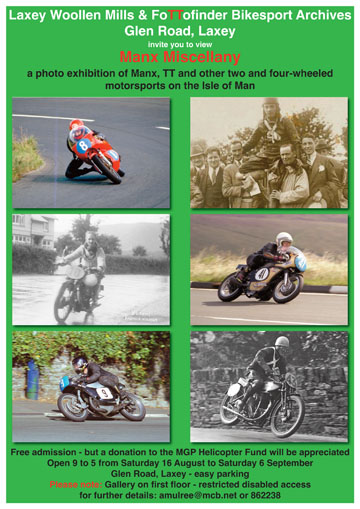 The Manx Grand Prix photo exhibition is now open at the Laxey Woollen Mills.
We shall be closed tomorrow (Sunday) but open every day until September 6. Admission is free, but a donation to the MGP Supporters Club Helicopter Fund will be much appreciated.