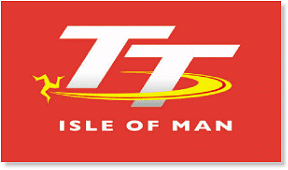 Miyakejima Island is looking into creating its own equivalent of the Isle of Man TT races to boost local tourism and the economy following significant volcanic eruption in 1983 and 2000.

The visit is designed to promote the possibility of hosting Japan's first road racing equivalent of the Isle of Man TT races. A Japanese road race was the ambition of popular TT rider Jun Maeda, who died in 2006, and his vision has been taken up by his former manager Fumiyo Asada

The riders will be taking part in a controlled parade lap of the 30 kilometre course as well as meeting local government representatives, motorsport officials and fans. They will also give advice on the course and how to create a road racing event in Japan as well as taking part in a chat show and press interviews.

The trip is part of a long-term programme that saw Shintaro Ishihara, Governor of Tokyo, along with the Mayors of two islands off the coast of Japan, visit the Isle of Man in 2006 and experience the TT races first hand. The cost of the riders' trip is being funded by Miyakejima Island and sponsor companies.

Hon Martyn Quayle, MHK, Minister for Tourism and Leisure, Isle of Man Government, commented:

"This is an excellent opportunity to raise the profile of the TT and the Isle of Man in Japan, which is one of our key economic markets. It also shows the popularity and significance of the TT races and the riders who take part."

Richard 'Milky' Quayle, TT Rider Liaison Officer, commented:

"I'm really looking forward to going over to Japan and representing the TT races. Japanese fans are among the most knowledgeable and dedicated and I can't wait to get out on a bike and see what the circuit is like".