Mervyn Whyte Secures Top BSB Role
Author: NW200 Press Release
Posted on: Friday, May 01 2009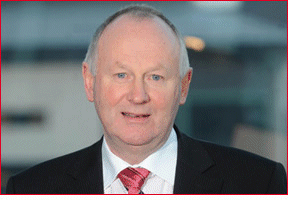 Mervyn will be working closely with Series and Race Director Stuart Higgs in what is a first for any race official from Northern Ireland. Mervyn begins his tenure this week-end at Oulton Park, although due to prior commitments Mervyn will miss rounds 3 and 4 of the Championship at Donington and Thruxton before he returns in a permanent role for the remainder of the season.

Speaking about his new appointment Mervyn Whyte said, "I'm very much looking forward to my new position as MCRCB Chief Steward and feel it is a great honour to be asked to take on this role. It's a wonderful opportunity and will certainly benefit the North West 200 enabling me to gain even more knowledge and operational skills on the management of top sporting events."

Welcoming Mervyn Whyte to the team, BSB Series Director Stuart Higgs said, "I am delighted to be working with Mervyn within the organising structure of BSB. He has a wealth of experience which I am sure will be put to good use."

Following the Bank Holiday race this week-end Mervyn will be back at the helm of the North West 200 on Tuesday and will next travel over to England in June for Round 5 at Snetterton on 19th – 21st June. The Kennedy International North West 200 in association with Coca Cola Zero takes place on Saturday 16th May with roads closing at 10am.