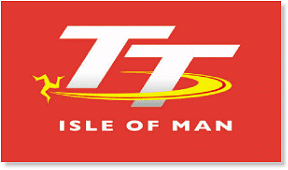 Setting off on the number #2 and #7 plates for the four laps, Steve and John both rode a strong and steady race, achieving 123.755mph and 123.362mph average lap speeds respectively. The new Supersport lap record of 126.549mph (17 mins 53.32 secs) was set by Kiwi Bruce Anstey who had to retire on the final lap, elevating the HM Plant Honda riders one place each to their fourth and fifth position race finishes.





John McGuinness

"That was a closely fought race right from the drop of the flag to the chequered flag. It would have been nice to finish a bit higher up but in the top five is respectable and I rode well and gave it my all so I'm not disappointed. Hutchi caught me up and I let him pass as it was better to do it safely rather than risk things for either of us. The bike ran great and never missed a beat as you would expect from the Honda, and the guys did a great job with my pit stop, so the job's all good!"



Steve Plater

"I would have been happier to be on the podium but I can't complain at fourth in what was a very competitive race. The best thing is that I learnt so much in that race from following Guy for a few laps. I tried a few different things on the final lap, which was my best lap, so hopefully that will set me in good stead for the second Supersport race later this week."



Havier Beltran, Team Manager

"It's great to see another race with the top five finishers on Hondas and it re-iterates how impressive the CBR600RR is. It's a shame we didn't achieve podium finishes but for both Steve and John to be in the top five is a creditable achievement and like yesterday, the whole package of team, riders and machines was spot on."


Steve and John will return to the seats of their CBR1000RR Fireblades later today at 18.30 for the first and only TT Superstock race, but under the Padgetts Honda livery rather than HM Plant Honda.