** Fundraising Activities For Nick Crowe and Mark Cox **
Author: Sulby Glen
Posted on: Wednesday, Jun 17 2009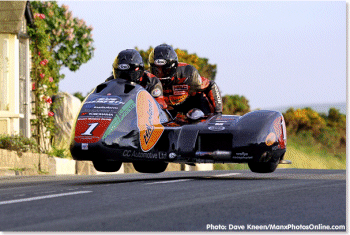 Rosie & Haley at the Sulby Glen Hotel are looking for serious volenteers who can aid in any or all of the following fundraising ideas:

•Nick Crowe benifit night - ticket sellers and any helpers required.
•Donations of memorablia etc for an online auction.
•A sidecar outfit for a TT course push, Darren Hope and Dan Sayle will be starting this push off. Further volunteers are needed. Helpers also required. It will be a white fairing and stickers and names spaces will be for sale soon, and also at the Manx Radio Portacabin on Onchan Head next weekend.
•Kevin Ford from 3FM has kindly volunteered to take part in the parish walk for the fund. Pledges of sponsorship can be sent direct to Kevin at kevin@three.fm
•Frank Mitchell has offered to hold a quiz night at the Sulby Glen Hotel.


For further info please contact Rosie on - 01624 897240 / 07624 431249 or Haley on - 07624 243060

nickcrowefundraising@manx.net


Get on that phone NOW

Email the girls with a pledge, a donation, or item for auction

Offer your time to aid the families of these two racing heros.



Other notifications, updates and general information related to this effort will be posted here.