Lorenzo injuries confirmed in Barcelona
Author: MOTO GP Press Release
Posted on: Thursday, Jul 09 2009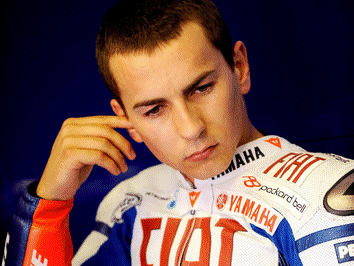 Having returned to Spain from California on Tuesday MotoGP title candidate Jorge Lorenzo underwent medical tests on Wednesday afternoon in Barcelona where his injuries from last Saturday's Red Bull U.S. Grand Prix qualifying session crash were re-examined.

A CAT scan at a private clinic confirmed the diagnosis of Clinica Mobile from the weekend, with Lorenzo carrying a small fracture in the head of the fourth metatarsal in his right foot, contusions to the bones in both ankles and an 'acromial clavicular separation' (collarbone damage) in his right shoulder.

Lorenzo will need to rest up ahead of the next round at Sachsenring where it is expected he will ride after being given further painkilling injections. In the mean time he will be treated with anti-inflammatory medicine and will undergo a course of physiotherapy.