Manx Radio to broadcast Southern '100'
Author: Southern 100
Posted on: Thursday, Jul 09 2009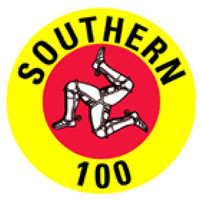 Marc Tyley, Controller of Programming and Content at Broadcasting House has said that the 2009 'friendly races' will be broadcast on the station's FM network, as the July sitting of Tynwald is being aired on the medium waveband, as is required under the Government's Licensing agreement with the Station.

The full details are as follows:

Tuesday the 14th and Wednesday the 15th of July:

Coverage on Manx Radio's main FM network following a hand over to the commentary team until the end of racing at around 21.40

The service will also be available on a Restricted Service Licence (RSL) set up especially for the race area broadcasting on 100.6 FM

Thursday the 16th of July:

Coverage will be broadcast on the RSL frequency 100.6 FM from a morning hand over to the commentary team, until the end of the days racing.


Please note : As soon as Tynwald finishes sitting we will also broadcast the coverage on AM 1368. However, at this stage we are unable to say how long they will sit for.

Listener's off-Island will be able to pick up the commentaries via the web on www.manxradio.com.