MGP Saturday Night Practice Report
Author: Press Office
Posted on: Sunday, Aug 23 2009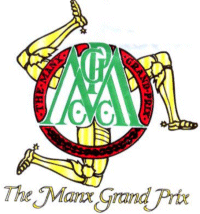 The opening session commenced with an untimed and controlled lap for Newcomers.

The session was slightly delayed by circumstances beyond the clubs control and got underway at 18.35.

19.00 sharp the Lightweight, Junior and Senior competitors set off from Pit Lane for their first taste on the Snaefell Mountain Course.

19.35 saw the Post Classics, Classic and Newcomers commence their initial practise session.

Practice concluded at 20.10 with dusk falling rapidly, but thankfully still dry.

There were three incidents reported, 45 Senior, Tim Devlin and 46 Senior Classic Jochen Trockel were off at Quarter Bridge in separate incidents and 23 Newcomers Nigel Sean Rea came off at Governors. All were reported as OK. They are to be seen by the Doctor as a precaution.

Next session is on Monday evening with the roads closing at 18.00.