MGP Wednesday Night Practice
Author: Press Office
Posted on: Thursday, Aug 27 2009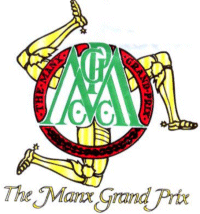 Pit Lane was somewhat quieter than previous evenings as the scheduled off for the Senior, Junior, Lightweight and Newcomers A approached, 1820.

At 1830, the Clerk of the Course informed competitors that there would be one untimed lap for each class due to the deteriorating conditions on the Mountain Section.

It was then announced that the mist had increased on the Mountain and there would be a short delay before those it Pit Lane were despatched.

Phil McGurk & Stephen McIlvenna finally got away at 1925, followed by the remainder of the hardy souls who had waited patently in Pit Lane. Ken Davies got the second session away at 1935.

First to receive the chequered flag was Stephen McIlvenna bringing the session to a close, but not before some riders passed down Pit Lane to test out the Speed Limit. Nigel Moore was the first rider to try out the new procedure. As competitors completed their single lap the blue skies appeared and a wonderful sunset was setting over Peel City!

Despite the poor conditions 157 machines passed through Technical Inspection:

Senior Classic 13
Junior Classic 37
Senior 6
Junior 38
Lightweight & Ultra Lightweight 34
Newcomers 22
Post Classic 7

No incidents were reported this evening.