Isle of Man TT Races Media Launch confirmed at Villa Marina
Author: Press Office
Posted on: Thursday, Mar 04 2010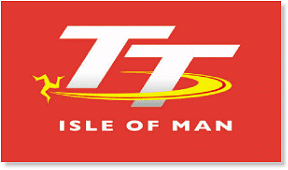 All of last year's race winners to attend launch event on Isle of Man.

The launch of TT 2010 has been confirmed for Friday 19th March at the Villa Marina. All of last year's individual Mountain Circuit race winners - John McGuinness, Ian Hutchinson, Michael Dunlop and Steve Plater - have been confirmed to attend, alongside 2010 Sidecar champion Dave Molyneux.

The evening kicks off at 7pm and will run until 9.30pm and entry is free for everyone. The evening will be broadcast live by Manx Radio and will feature a chat show as well as team, rider and entertainment announcements from the Department of Tourism and Leisure.

Fans will also get the chance to hear the thoughts of Australian Ace Cameron Donald ahead of the 2010 road racing season. Cameron was unable to compete in last year's races following an injury sustained in practice and he will be one of the favourites for the 2010 races as well as the overall TT Championship.

Also appearing at the chat show will be 2010 top 3 finishers Keith Amor, Gary Johnson and Manx favourite Conor Cummins. Former champion Michael Rutter will also attend and be sharing his plans for getting back onto the top step while Australia's Dave Johnson will be representing the newcomers. Newly formed Nicky Crowe Racing will be in attendance with driver Simon Neary and team boss Nicky Crowe will also be outlining how he is looking to continue his rivalry against fellow Manxman Dave Molyneux.

The Electric Motorcycle Racing world will also be represented by a couple of the leading team for the 2010 clean emissions TT Zero Race who will also be bringing their bikes. Fans will get an early insight into the contenders for the £10k prize that has been put up by the Isle of Man Government for the first team to achieve the prestigious 100mph lap on an electric motorcycle.