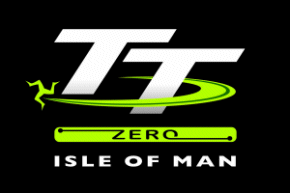 Manx Electric Bike team ready to build on first year achievements

Team ManTTx Racing have confirmed that they will be competing in the 2010 TT Zero clean emissions race, which is part of the 2010 Isle of Man TT Races.

The Manx team competed in 2009 and recorded a lap time of 70.677mph average speed around the 37 and 3/4 mile Mountain Course and were class leaders and second overall in the first qualifying session. Unfortunately rider Dan Kneen was subsequently injured and was replaced by experienced campaigner James McBride.

The team is based on the Isle of Man and is lead by Chartered Accountant David Craine. It also includes Keith McKay, an International and Manx Grand Prix racer. The crew includes Formula 3000 Engineer Phil Wall with Andrew Cowie, Joe O'Hanlon and Sean Mulvey making up the electrical engineering crew.

The team's machine has incorporated a Ducati spaceframe chassis. It has dual motors with a keyed output shaft. The powertrain is a one to one belt with a primary drive and wire-eroded pulleys. The battery system has 2x40Amp/Hr and 2x31 Amp/Hr packs.

The team are currently engaged in driveability testing at their workshop at Ramsey shipyard and have been running dynamometer trials. This week end they tested at Jurby Circuit and were not only very satisfied with the bikes performance and handling but gathered much information for ongoing improvements.

During the 2009 race the team was going well to Sulby but then one of the motor brushes broke and damaged the remainder on the right hand side motor. The resulting short circuits overheated the motor and resulted in the bike's retirement. However the team are confident that they have fixed the problem and are looking forward to competing again in 2010.

Team Manager David Craine commented: "We are really excited about flying the flag for the Isle of Man in this showcase event- everyone is determined to put together a really competitive bike. With James back on board this year we are confident that we can go well."

Hon Martyn Quayle, MHK, Minister for Tourism and Leisure, Isle of Man Government commented:

"It is fantastic for us to have a competitive Isle of Man team in the TT Zero event as they very much help us to showcase what the Isle of Man can offer the world as a centre of technical, environmental and commercial development."