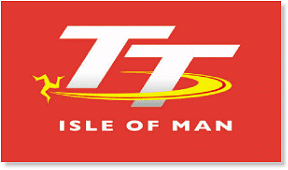 Mouth-watering entry assembled for 2010 Isle of Man TT Races

All conventional solo classes oversubscribed with entries

13 former winners enter across all classes

Solo entry includes 50 riders who have achieved a 120mph lap

World 1, 3, 4 and 6 ranked sidecar drivers amongst the Sidecar entry

Anstey and Molyneux set to lead the solo and sidecar classes away

Entries already received for TT Zero ahead of end March deadline



With little more than 70 days until the first practice session, all the talk is already about the opening Superbike race on Saturday June 5, and with the standard of racers entered for 2010, it is clear this year will bring another mouth-watering, highly competitive set of races, both on two wheels and three.

All the stars of 2009 are returning, more high calibre newcomers are making their TT debut and a number of teams are also making their Island bow, ensuring the strength in depth is as strong as ever.

This yearís solo entry sees no less than 11 former winners and 50 riders who have already lapped in excess of 120mph, so it is no exaggeration to say there are at least 10 potential race winners in each solo class, all capable of lapping at the same pace.

Heading the entry once more is the reigning King of the Mountain, John McGuinness, and with 15 wins to his name, the Morecambe rider has deservedly earned his status as a TT legend.

The 37-year-old will line up at number 2 in all of the five solo races, riding for HM Plant Honda in the two Superbike races and Padgetts for the Supersport and Royal London 360 Superstock Races.

The outright lap record holder is still very much the man to beat and the one the rest of the field use as the benchmark for success.

Alongside McGuinness at HM Plant Honda once more is last yearís Senior Race winner Steve Plater and he too continues with the same number as 2009, setting off at 7.

It is easy to forget that it was only in 2007 that the Lincolnshire rider made his TT debut. The double TT winner has certainly proved that heís now one of the best around the Mountain Course. The reigning British Supersport Champion will be in HM Plant colours for all bar the Supersport Races, where heíll also be on board a Padgetts machine.

Padgetts will also be supporting Ian Hutchinson once again. A double winner in 2009 and 10-times podium finisher, Hutchy heads into 2010 well capable of winning any race from his number 4 starting position.

Guy Martin, continuing at number 8 and on Honda machinery, although now riding for Wilson Craig Racing, will be hoping 2010 will finally be the year he opens his TT victory account.

Leading the field away at number 1 will be Kiwi Bruce Anstey, the seven-times winner keen to put a disappointing 2009 season behind him. The same can also be said of teammate Cameron Donald - the Australian, who stays at number 6 for 2010, lapped at more than 131mph in practice last year, but 24 hours later his TT was over due to injury suffered in a practice fall.

Thereís plenty of unfinished business for both Relentless by TAS Suzuki riders.

Two more Suzuki riders in with a great chance of glory are Gary Johnson (AIM Racing) and Adrian Archibald (AMA Racing), the duo lining up at number 11 and 9 respectively.

Kawasaki have strong representation at the 2010 TT, with Conor Cummins, at number 10, arguably their best chance of success on the McAdoo Racing machines. However, Ryan Farquhar (no.12) and Ian Lougher (no.3) can never be ruled out, while James Hillier (no.19) comes into his third year at the TT and is sure to be even closer to the front.

Michael Rutter (no.15) will ensure the Italians are well represented with his British Superbike Championship Ducati and, although he recently split from the JMF/Millsport Yamaha team, Keith Amor is scheduled to go off at number 5 in all five races. Providing he gets his plans finalised, heís yet another rider who can grace the podium.

The Dunlop brothers both enjoyed a highly successful TT in 2009 with Michael claiming a superb victory in the second Supersport Race. With strong machinery in all classes, heís going to be there or thereabouts in all of the solo races.

Michael lines up at no.9 in the Supersport division and no.14 in the larger capacity races. William also starts higher in the 600cc class, at number 14, with 22 his number in the Superbike and Superstock Races.

Number 13 proved lucky for Dan Stewart 12 months ago as he claimed a best-ever sixth in the Senior, and thatís again his number for 2010. Fellow leading privateer Carl Rennie goes one place further back, in the 1000cc capacity races at least.

Other notable numbers in the Superbike class include Dan Kneen (no.18), Olie Linsdell (no.30), Senior Manx Grand Prix winner Michael Russell (no.52) and James Edmeades (no.57). Linsdell moves up to number 20 for the Supersport races.

American stars Mark Miller and Jimmy Moore again spearhead the overseas challenge, starting at numbers 17 and 33 in the big bike races (Moore up to number 17 for the Supersport class). Many eyes will be on German rider Rico Penzkofer and the BMW, which goes at number 31, just ahead of Italian regular Stefano Bonetti. Luis Carreira is at 37, while an interesting entry has been received from former podium finisher and 500cc Grand Prix rider Peter Linden, the Swede riding Honda machinery in all five solo classes.

It is a similar story in the Formula 2 Sidecar class, where the field contains 3 World Champions and 9 crews which have lapped the Mountain Course in excess of 110mph.

Arguably the man they all have to beat and the favourite for honours is again local hero Dave Molyneux, although the 14-times TT winner has a double challenge with a new manufacturer and passenger on board, Kawasaki and Gary Partridge respectively.

The pairing will go off at number 1, 10 seconds ahead of the leading Suzuki-powered outfit, John Holden and Andrew Winkle getting their highest ever start number at 2.

The new pairing of Simon Neary and Paul Knapton, supported by 5-times winner and outright lap record holder Nick Crowe, go at number 3.

Tim Reeves, another major contender for honours with passenger Dan Sayle, is the first World Champion to leave the line at number 4, just ahead of the second, Klaus Klaffenbock, who is reunited with Christian Parzer.

Reigning World Champions Ben and Tom Birchall come into their second year of TT competition and their debut performance is rewarded with a start number of 7. Conrad Harrison/Kerry Williams (no.6), Roy Hanks/Dave Wells (no.8), Steve Coombes/Jamie Winn (no.9) and Gary Bryan/Mark Sayers (no.10) complete the first 10 in the field.

The returning Tony Elmer is at number 12 with Gary and Dan Knight, fourth in the 2009 World Championship, the first of the newcomers at 34.