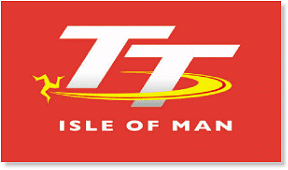 Monster Energy is a well-known supporter of action sports, and includes a number of high profile motorsport stars among its ambassadors, including MotoGP legend Valentino Rossi and rally star Ken Block.

Monster Energy European Marketing Director Jamal Benmiloud, said:

"Our brand is an active supporter of many of the world's truly great high octane sports events and the TT Races are right up there with the best of them. It is a truly incredible event with some of the world's most talented motorcycle racers and it is a privilege to be associated with it."

As part of the sponsorship deal, Monster Energy will live up to its reputation for putting on a show with music and high profile appearances from Monster Energy-endorsed ambassadors.

The company is also looking at bringing in the Monster Army Camp, DJs and feeding the spectacle on Douglas promenade alongside the already scheduled entertainment programme.

Geoff Corkish, Political Head of Isle of Man Tourism, said:

"Commercial partners are so important to the future development of the TT Races as they help to fund the running of the event. This additional prestigious sponsorship confirms that the TT represents an excellent commercial proposition for brands and companies and will add a huge amount to the fans' festival experience."

Monster Energy joins a strong portfolio of commercial sponsors that also includes Arai, Daniese, Graham London, Maxxis, Motul, Porsche, Royal London 360, Sure, and Suzuki.

All of the money generated by commercial partners is reinvested back into the event to offset the cost of running the races. This includes significant investment into the latest safety equipment.