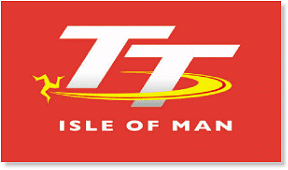 With no date clashes this year, all of the leading competitors will be out in force with a number of them looking to get their first taste on new machinery at the earliest possible opportunity including recent HM Plant Honda recruits Keith Amor and Michael Rutter on their Superbike and Superstock machines respectively. Olie Linsdell and his Moto2 machine should also take to the track tonight, the debut appearance in the UK of one of the new GP machines.



Honda riders John McGuinness and Ian Hutchinson starred at the recent North West 200 meeting as did Amor on his privately entered machinery so all three come into this year's event high on confidence and form. As is often the case at the North West, there was little to choose between the racers and that trend is set to continue here on the Island. The TAS Suzuki pairing of Bruce Anstey and Cameron Donald had low key days in Northern Ireland and they will be eager to make their mark here.

However, when it comes to the TT, the benchmark for everyone continues to be McGuinness. Now with 15 wins to his name, the Morecambe rider shows no signs of slowing down and he's back to his best on the short circuits too. Relaxed as always, McGuinness is, arguably, in the form of his life and continues with the same set up as in previous years, riding in the colours of both HM Plant and Padgetts, a combination that will, again, take some stopping.

The North West 200 saw McGuinness, Hutchinson and Amor all perform well while Conor Cummins and Ryan Farquhar were other podium finishers but other riders that can be added into the mix over the next fortnight include Guy Martin (still striving for that first TT win), Gary Johnson, Ian Lougher, Adrian Archibald, Dan Stewart, Carl Rennie and James Hillier. The Dunlop brothers are also expected to shine with Michael keen to prove himself on the Superbikes this year and William hoping to build on his impressive results from last year.

Throw in the likes of local star Daniel Kneen, who's sure to be even further up the leaderboard this time around, American aces Mark Miller and Jimmy Moore, Ian Mackman, James McBride, Ian Armstrong, Davy Morgan, Steve Mercer, Luis Carreira and Mark Buckley and it's clear we're in for another cracking TT.

Meanwhile, newcomers set to tackle the Mountain Course for the first time tonight in the speed controlled lap include South African ace Hudson Kennaugh, currently leading the British Evo Superbike Championship, Australian star David Johnson, Daniel Cooper and Stephen Thompson.

The Sidecars teams will also be eager to get their first taste of the Mountain Course this year as soon as possible with Dave Molyneux, John Holden, Tim Reeves and Simon Neary expected to be the four main contenders in the two three-lap races. Strong challenges will also come from Klaus Klaffenbock, Steve Coombes, Roy Hanks, Gary Bryan, Tony Elmer and Greg Lambert.