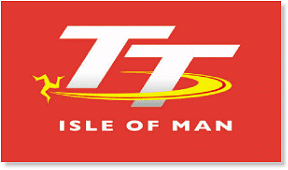 HUTCHINSON SCORES SECOND WIN AT 2010 TT RACES WITH VICTORY IN MONSTER ENERGY SUPERSPORT 1 RACE

With conditions perfect all around the Mountain Course, it was Martin who stole the early advantage at Glen Helen on the opening lap, leading Hutchinson by 1.7 seconds with Manxman Daniel Kneen putting in a stunning ride in third, another 1.6 seconds back. Positions were close behind with John McGuinness, William Dunlop, Ryan Farquhar, Conor Cummins and Bruce Anstey occupying positions 4th to 8th and separated by just 1.6 seconds. Dunlop, meanwhile, was back in ninth.

By Ramsey, Martin had eked out another tenth of a second but Hutchinson was stronger over the Mountain and with an opening lap of 125.536mph, he led the Lincolnshire rider by just eight tenths of a second. Kneen was still holding on to third with Dunlop getting in to his stride and up to fourth. Brother William was also having a strong ride in fifth with Cummins moving up to sixth on the McAdoo Kawasaki.

Martin showed his prowess on the first nine miles again though and he turned his deficit in to a 0.33s advantage second time around, Kneen still in third but now only 0.5s ahead of a charging Dunlop. The field behind were still extremely bunched up with just fractions of a second splitting William Dunlop, Amor, Cummins and McGuinness.

ust like the opening lap, Hutchinson proved to be quicker for the remainder of the lap though and having got back in to the lead at Ramsey Hairpin by over 2 seconds, a second lap of 126.207mph now gave him a 3.39s lead as they came in to refuel. Dunlop had also lapped in excess of 126mph to seize third from Kneen with William Dunlop and McGuinness now holding on to fifth and sixth. Anstey was in trouble though and stopped at Ballaugh where he was reported as making adjustments.

After the riders left the pits after their solitary fuel stop, Hutchinson had pulled further ahead to lead by four seconds, whilst Dunlop was closing in on Martin, now only six seconds adrift. Martin again charged through the high speed run to Ballacraine and the twists and turns of the Glen Helen section to lie just 0.28s behind his fellow Honda rider Hutchinson whilst Amor was also inching his way up the leaderboard, the Scots ace now moving up to fifth at the expense of William Dunlop.

Hutchinson was almost five seconds to the good as the riders went on to their final 37 and ĺ miles but Martin was putting in a determined final lap and continued to reel Hutchinson back as they tore round the Mountain Course. The gap kept coming down at each timing point and when Hutchinson flashed across the line after a lap of 126.362mph, the stopwatch began. Martin broke the old lap record with a speed of 126.555mph but it wasnít enough and Hutchinson took his second win of the week by 3.03 seconds.

Dunlop was also inside the old lap record but hugely disappointed with his third place whilst it was Amor who claimed the lap record with a stunning final lap of 126.909mph. This was enough to push Kneen back to fifth but it was still an excellent ride by the 22-year old. William Dunlop, John McGuinness, Conor Cummins, Ryan Farquhar and Cameron Donald completed the top ten.

In the race for the Privateers Championship, it was Derek Brien who was first home in an excellent 13th place overall whilst Ben Wylie was second, the newcomer of 2009 having a great ride in to 15th. Olie Linsdell, James McBride and Chris Palmer rounded out the leading privateers in the race but itís Wylie and Stephen Oates who currently top the table after two races, the duo both having 26 points.