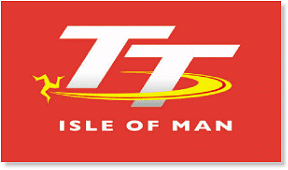 KLAFFENBOCK AND SAYLE DO THE DOUBLE WITH WIN IN SURE SIDECAR RACE 2 AT THE ISLE OF MAN TT RACES


Austrian/Manx pairing win Sure Sidecar 2 Race and overall championship






Klaus Klaffenbock and Daniel Sayle took their second victory of the week in yet another nail biting finish at the 2010 Isle of Man TT Races fuelled by Monster Energy when they won the second Sure Sidecar race on Thursday afternoon by just 1.12seconds. The duo overturned a ten-second deficit going into the final lap to overhaul long time race leaders John Holden/Andy Winkle on the final run over the Mountain while Conrad Harrison and Kerry Williams finished in third place for their first ever TT podium.

Simon Neary and Paul Knapton set off quickest and they led through Glen Helen on the opening lap, albeit by just 0.25s from Dave Molyneux and Patrick Farrance but there was disappointment for Tim Reeves and Dipash Chauhan who were reported as having stopped at the Highlander. Holden and Klaffenbock were holding on to third and fourth ahead of Harrison and Gary Bryan but there was further drama just a few moments later when fourteen time champion Molyneux retired at Crony y Voddy, less than two miles further up the road from Glen Helen.

That was of little concern to Neary though and at Ramsey, his lead was now over ten seconds having caught, and passed, Holden on the road. Klaffenbock was up to third with Harrison, Tony Elmer and Bryan now occupying the top six. However, the drama wasn't over yet as Neary failed to make it past the Bungalow, thus handing the lead to Holden. The Leeds driver, competing this year for five-times winner Nick Crowe, had retired at Casey's, just after the Mountain Box and Elmer was also reported to be in trouble also stopping on the Mountain before proceeding. Meanwhile, Reeves had also rejoined but got no further than Glen Helen before stopping once more, later reporting that the head gasket had blown.

At the end of the first lap, Holden led by 8.89s from Klaffenbock who was over 23 seconds clear of Harrison, Bryan, Greg Lambert with Dave Wallis completing the top six. On the second lap, Holden again lapped quicker than Klaffenbock with 113.569mph, and had extended his lead to 10.15s, the top six remaining the same apart from Roy Hanks who moved up to sixth at the expense of Wallis who retired, just as he had done in the first race.

It was on the third and final lap that Klaffenbock really flew and slowly but surely began to eat his way into Holden's lead. It was down to 8.75 seconds at Glen Helen, less than 5 at Ramsey and less than 3 at the Bungalow. As the crews swept through Cronk ny Mona for the final lap, just a couple of miles from home, Klaffi led for the very first time by just a quarter of a second and when Holden crossed the line first, the countdown began. And, with the fastest lap of the race, 114.157mph, Klaffenbock had done it and made it a double for the week by just 1.12s.

For Holden, it was the bridesmaid position once more, his seventh TT podium in total, whilst Harrison and Williams were delighted to record their best ever TT position and first ever TT podium in third. Likewise, Bryan in fourth notched up a personal best just ahead of Greg Lambert and 19-year old local passenger Jason Slous. Hanks took sixth with Rob Handcock/Mike Aylott putting in a superb drive to finish seventh with Dave Kimberley/Robert Bell, Gordon Shand/Stuart Graham and Brian Kelly/Dickie Gale rounding out the top ten. Elmer, meanwhile, recovered from his first lap problems to claw his way back up to 11th.