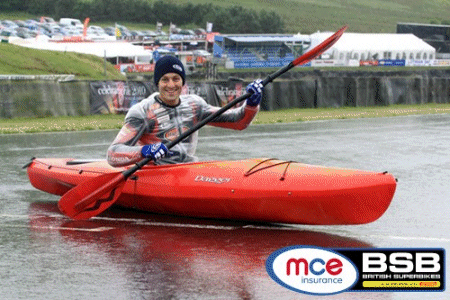 Pic Credit: Tim Keeton - Impact Images


The second MCE Insurance British Superbike Championship race of the day at Knockhill was forced to be abandoned this afternoon due to the weather conditions, including high gusts of winds, despite the tireless efforts of the circuit staff and officials throughout the day.

The second BSB race initially got underway but was red flagged when Simon Andrews crashed his MSS Colchester Kawasaki at SEAT Curve and David Johnson, Aaron Zanotti, Andrew Pitt, Gary Johnson and Chris Walker all ended up in the gravel.

The race was due to be restarted but as the weather conditions continued to deteriorate in the interest of safety it was forced to be cancelled, however the race will now take place at Snetterton on Saturday with the grid positions remaining as per the second Knockhill race.