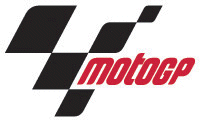 Round ten of the 2010 MotoGP World Championship, the Cardion ab Grand Prix Czech Republic at Brno this weekend, sees the commencement of the second half of the campaign and Valentino Rossi is eager to get back on track and continue his impressive recovery from his broken right leg.

Since making a rapid return to action in Germany where he placed fourth, the Fiat Yamaha rider has been on the podium at Laguna Seca. Now, after a three-week interval in the calendar since the previous round, Rossi is confident in his improving physical condition.

"I've had a good break and it's helped me a lot to have this time to work on my physical condition. I'm feeling good about my leg and my shoulder and I hope that this weekend I'll be feeling much stronger," said the Italian, who took his first World Championship win at Brno in the 125cc class in 1996.

"Brno is a great track for me and it's always special because it's the first place I ever won at," continued Rossi, who also has five premier class wins there including the last two seasons. "Last year I had a great race, this year will be harder because I'm not completely fit yet but I am looking forward to getting back on the bike. We have half the season still to go and our aim is to have a good second half!"

Rossi's Fiat Yamaha Team Manager Davide Brivio expressed his encouragement at how the rider's progress has come along.

"Valentino has been working hard on his recovery and, although he won't be at 100% yet at Brno, we are ahead of ourselves because after the initial injury we thought he wouldn't be back until this race," he stated. "It has been very important to be back in the last two races to get back to race pace."

"Now we will work towards a great end of the season, waiting to see Valentino fighting again for the victories. Brno will be the first real step of his recovery," he concluded.