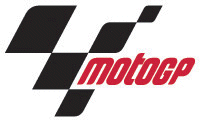 Valentino Rossi had indicated that he has been given permission by Yamaha's Executive Officer for Engineering Operations, Masao Furusawa, to test with Ducati in Valencia next month.

The question of whether the 31 year-old would be allowed by Yamaha to ride the Desmosedici for the team with which he has signed for the 2011 season remained a matter of great interest amongst the media, and in an interview with Italian MotoGP broadcaster Italia 1 Rossi said he had finally received clearance from Furusawa after speaking with him on Saturday evening.

"Furusawa called me and told me it was a way of saying thanks for what I have done for Yamaha," Rossi told Italia 1. "I think it's a nice gesture and it shows that Yamaha has valued the things done over these years."

Upon hearing the news MotoGP Project Manager for Ducati Alessandro Cicognani told motogp.com in an interview: "I haven't heard what Rossi or Yamaha have said exactly, but I was told about this so I am really happy. I think in a way it's like a present from Yamaha to Valentino after what he has done for them."

"We can be happy with this and I would like to thank, in a way, Yamaha. I have good relations with Lin Jarvis and I take this chance to thank him because he has always been fair and open to discussion. It's not easy and it's great. So we will work now and finish the season, and then start again for 2011 just after the Valencia race."

Cicognani continued: "I think for everybody that this test is important because, due to the testing restrictions, I think it's fair that every rider has the chance to test the bike he is going to ride the following year. So for everybody it would be important. He will test the 2011 bike for sure, and we will see. We are working on it!"

The news came after Rossi finished third in the Iveco Australian Grand Prix on Sunday, having risen from eighth on the starting grid to make a last-lap overtake on Nicky Hayden and secure his eighth podium of the season.

"To start eighth and finish third is not a bad result and, considering the trouble we had this weekend, we can be happy," said Rossi of his race. "Today Casey was riding in a different sport and I want to say congratulations to him. The podium was the maximum for us but it was still a hard fight to get there."

"I had great fun with Nicky at the end because in some places he was faster than me and I really had to push, but the podium here is so important for me and I couldn't give it up easily. We have had three podiums in a row, including one win, and after this difficult season I am happy about this. Today we won the Team title and I am happy for us all and for Yamaha."