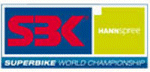 Several changes will be put into place for next season in the FIM Superbike & Supersport World Championship and the FIM Superstock Cup following a meeting of the Superbike Commission made up of representatives from Infront Motor Sports, the FIM and the teams.

The most important regards the Saturday afternoon Superbike Superpole qualifying session, the new version of which will see the participation of the top 16 riders in qualifying, a change from this year, when the top 20 were allowed into the session. As a result now four riders will be eliminated after Superpole 1, leaving 12 and then four riders will be eliminated from Superpole 2, leaving 8 for the final Superpole 3 session.


The weekend time schedules have also been slightly changed, with the restoration of full Friday morning activity: World Supersport now has its opening free practice session on Friday at 9.45am instead of 2pm local time, and Superbike's opening free practice session is brought forward to 11.30am from 12.45pm. Saturday and Sunday schedules will remain unchanged.


In addition the minimum/maximum age limits in the Superstock 1000 FIM Cup will now be extended to allow in riders born between January 1, 1985 and April 14, 1995.