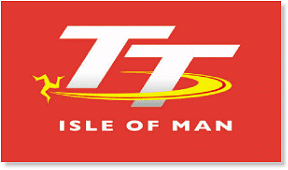 The Department of Economic Development's Motorsport team has confirmed that more Recticel fencing has been purchased and will be in place for the 2011 TT Races.

It is estimated that this latest Recticel investment of £60,000 will replace approximately 2000 of the straw bales currently in use and is part of an overall investment of over £350,000 in Recticel in the last five years.

The move follows a comprehensive review of the course that included consultation between riders and representatives of the ACU, as well as the Motorsport team.

As well as reviewing the equipment, the team has also discussed the barrier locations, with many of the riders consulted feeling that the development of machinery has lead to changing requirements.

Recticel fencing represents the latest state of the art equipment. Their patented 'Safeguard' system with overlapping sections can follow bends and contours and they have developed narrow fencing that allows pavement access, which is beneficial when facing the unique requirements of the TT course.

The fencing will be strategically placed around the circuit and will be used for both the TT Races and Manx Grand Prix.

Hon Allan Bell, MHK, Minister, Department of Economic Development commented:

"We can effectively amortise the cost of this fencing and safety equipment over a number of years. It represents real value for money and a long-term solution as well as being more effective than using straw bales, which have to be replaced at considerable cost at the end of every year. This latest investment will further professionalise the circuit as well as providing additional safety to competitors."