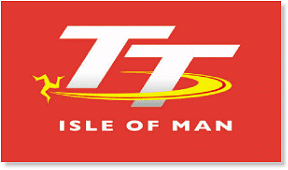 Doohan to complete lap of the course with Ian Hutchinson.

Former Grand Prix World Champion Mick Doohan, who won five consecutive 500cc World Championships in the late nineties, has confirmed that he will be visiting the Isle of Man for the 2011 TT Races.

His visit to the Isle of Man includes starting the Monster Energy Supersport 2 Race and presenting the trophies for the PokerStars Senior TT. He will also complete an Arai parade lap on a Honda Fireblade with 5 time 2010 TT Champion Ian Hutchinson on Wednesday 8th June as well as being a VIP Guest in the hospitality suite. He will be meeting fans on Thursday 9th June as part of the 'Day of Champions'.

The popular Australian is widely considered to be one of the greatest motorcycle racers in the history of the sport. Only Giacomo Agostini with eight and Valentino Rossi with seven have won more World Championships.

Riding for Honda, he won his first 500cc world championship in 1994 and dominated the class until 1998, winning five consecutive championships. In 1997, his most successful year, Doohan won 12 out of 15 races, finishing second in another two and crashed out of the final race of the season at his home GP when winning by more than six seconds.

In June 1996 Doohan was inducted as a Member of the Order of Australia for his contribution to the sport of motor racing. In 1999, following an accident in qualifying for the Spanish Grand Prix, Doohan announced his retirement.

Commenting on his visit, Doohan said:

"I'm really looking forward to visiting the Isle of Man and seeing a race or two. I'm a massive fan of all bike sport and the TT Races has a huge pedigree and is obviously world famous so I want to go and see what all the fuss is about. I have a great respect for what those guys do there - I've seen some YouTube footage and its looks mad. I'm sure when I'm sitting in someone's front garden with a beer or a cup of nice English tea it will look even madder."

"I've had a great relationship with Arai over the years and they are pretty involved as an Official Helmet partner so it will be great to dust down the leathers and get a lap of the famous Mountain Course as well as having the chance to meet some fans."

Following his trip to the Isle of Man, Doohan will also be visiting Silverstone to see the British leg of the MotoGP Championship. He added:

"I'll be hopping over to Silverstone for the MotoGP race right after the TT to catch up with some old mates. I've never visited the place before and with all the new work they've been doing to the track and the pits it all looks pretty cool."

Paul Phillips, the TT and Motorsport Manager, Isle of Man Government, commented:

"This visit is a real coup for the TT organisation as Mick is truly one of the greatest and most flamboyant motorcycle riders of all time. His visit will really boost the profile of the event and generate even more media coverage and I'm sure that TT fans will enjoy meeting this Australian legend."