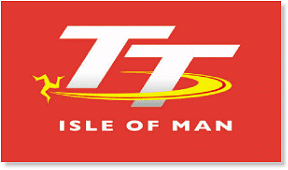 A collection of some of the most iconic machines that have contributed to the event's history will be taking part in the 'Milestones of the Mountain' Parade Lap that will also pay tribute to some of the event's greatest riders and races. Murray will be commentating on the bikes live on Radio TT as they leave the line on Glencrutchery Road every thirty seconds.

Murray first commentated on the TT for the BBC in 1949, and has famously gone on record saying that he felt that the TT was "the greatest motorsport event in the world". He also curated the Getty Images exhibition "100 years on the roads" on the Isle of Man TT' Races' centenary that will be recreated at the Castletown Commissioners Town Hall and Civic Centre building in the South of the Island.

Geoff Corkish, MBE, MHK, Political Member, Isle of Man Tourism commented:

"We felt that it was really important to recognise the anniversary of the Mountain Course with an appropriate parade and day of celebrations and I am delighted that Murray Walker has accepted an invitation to attend. He has many friends on the Isle of Man and his attendance will add to the event's prestige."

Fans still have the opportunity to purchase hospitality tickets for all of the Race days including the Blue Riband Senior Race Day, which will include the Milestones of the Mountain Parade and a Yamaha Classic Race Team parade to honour the manufacturer's 50th anniversary of Grand Prix racing.

These tickets will give exclusive access to the races and behind the scenes action and an opportunity to meet VIP's. The packages, which cost £240 plus VAT per guest, offers all day access to the Hospitality Suite as well as reserved grandstand seating, access to the TT paddock, exclusive rider appearances and race day competitions with money can't buy prizes.