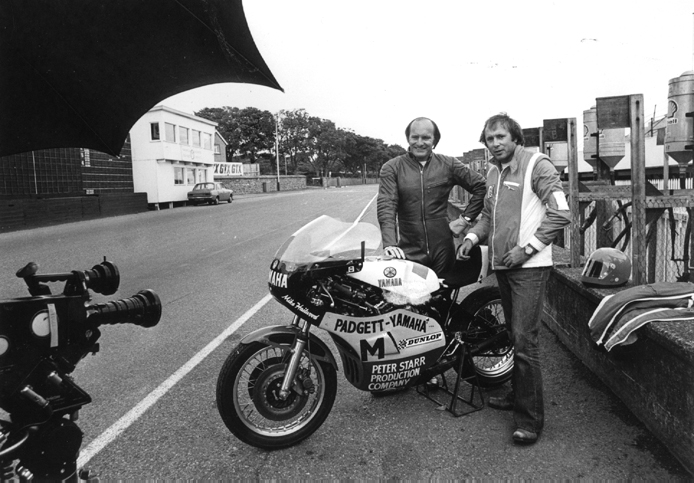 TT fanatics are in for a treat this TT with the UKs first ever big screen showing of 1970s film classic 'Take it to the Limit'.

Made by acclaimed American producer Peter Starr, the multi-award winning 'Take it to the Limit' is high-action snapshot of many forms of motorcycling in the mid 1970s, filmed in the Isle of Man, UK and America.

During the 90 minute film speedway, scrambling, road racing, trials, and hill-climbing are filmed in a factual and humorous fashion using much ground-breaking (for its day) on-bike footage, the highlight of which is Mike Hailwood riding (and commentating) on a lap on a OW31 750 Yamaha during practice for the 1977 Manx Grand Prix, prior to his comeback victory in the 1978 Formula One TT.

This classic film also features Mert Lawill as he describes pitching a 90 horsepower Harley Davidson into a two-wheel drift on the San Jose mile dirt oval and Kenny Roberts shoehorns a 700 Grand prix Yamaha road-race engine in a dirt-track chassis, takes it to an Indianapolis speedway and beats the all-conquering Harley team; the bike was banned after this inaugural race.

Desert racing, trials scrambles and grass track also feature. Barry Sheene describes (in graphic detail) his 1975 Daytona crash. American Steve Baker flew into the UK for the 1976 Race of the Year at Mallory Park, took on and beat the cream of the world's racing stars and you ride with Russ Collins as he takes his double-Honda engine drag bike Sorcerer to a 7-second quarter mile trip.

Take it to the Limit has never been available in the UK. The screening in the Manx Museum gives a unique insight into the magic of motorcycle sport in all its forms - a true "Classic".

Tickets cost £5 and all proceeds from the showing go to Prostate Cancer Education Foundation and The Manx Museum and National Trust. Showings take place at 5pm and 7pm from Sunday 5th June to Friday 11th June. Don't miss it!