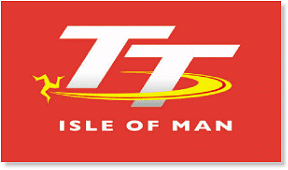 Dry, sunny conditions during the day gave way to cloud in the evening with the west part of the Island affected by rain, and the riders had to contend with damp roads from Glen Helen all the way through to Ramsey. Opting to leave the line late, John set off with team-mate Keith Amor and the duo spent two entire laps circulating in close formation and after a steady opening lap, John pressed on a little more second time around with his lap of 122.838mph saw him top the Superbike times ahead of Amor and fellow Honda rider Gary Johnson. He then returned to the pits before jumping on the Padgetts Honda Superstock bike but he'd only managed a third of a lap when the session was curtailed due to the aforementioned rain.

Speaking afterwards John said,

"It was a bit greasy out there tonight, dusty and windy in places too, so I just had a bit of a cruise round on the opening lap to see where it was bad and where it wasn't. I also had to borrow a back protector off Keith as I couldn't find mine and it was all a bit of a panic! It was good to be back out there though and get the first laps out of the way and although it still wasn't great, I was able to press on a little bit more second time around. It was starting to spit with rain over the Mountain though so I just backed off a bit and brought the bike home. I then went out on the Padgetts bike before getting the red flag so it was a shame we couldn't get a whole session in but 2 laps on the big bike were definitely valuable. Having done all the Endurance racing, I feel really race sharp and the bike's feeling a million dollars so I'm glad we're all up and running now and can look forward to the rest of practice week in a good frame of mind."

Practice continues Tuesday with the second session due to get underway at 6.20pm.