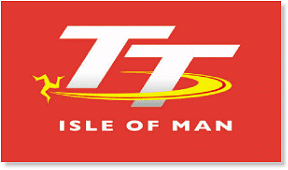 There was further confusion when the sidecars got underway at 7pm as John Holden/Andy Winkle and Klaus Klaffenbock/Daniel Sayle were released from the line prematurely and ultimately stopped at Ballacraine.

At 7.07pm they were allowed on their way again as Tim Reeves/Gregory Cluze and Conrad Harrison/Mike Aylott set off down Glencrutchery Road in quick succession swiftly followed by Tony Elmer/Darren Marshall and Roy Hanks/Dave Wells.

Klaffenbock was quickest through the Sulby speed trap at 146.5mph followed by Reeves at 144.9mph although the latter did have a brief problem and dropped back on the road, his first lap being 95.422mph.

However, ahead on the road, Klaffenbock completed his lap at 113.245mph and Holden at 112.106mph.

After the gap on the road, Harrison crossed the line with a speed of 110.546mph, the only other driver to break the 110mph, Elmer lapping at 108.995mph and Gary Bryan/Jamie Winn slightly quicker at 109.286mph.

Reeves, unsurprisingly, pulled in for adjustments before continuing but Klaffenbock went straight through and improved second time around to 113.572mph as did Holden at 112.623mph. Harrison failed to go quicker but Elmer did, breaking the 110mph barrier for the first time this week whilst Bryan improved to 109.869mph and the Birchalls to 108.623mph. Meanwhile, Reeves' second lap was 106.854mph.

The chairs' session came to an end at 7.45pm but a delay due to oil being dropped between Kirk Michael and Alpine meant it the session was ultimately abandoned leaving just one session remaining before the opening Superbike race on Saturday. The sidecars started the qualifying session before the solo machines to allow the solo's to practice controlled pit speeds.