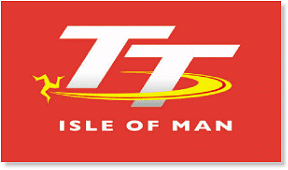 After the cancellation of the previous evenings solo session, the competitors were champing at the bit to finalise their preparations for the opening race day tomorrow. A number of riders who had been beset by problems in the previous sessions were hoping just to complete a trouble free lap and ensure qualification for the opening 6-lap Superbike race.

After the problems the previous evening, the solos were granted a longer session and with 100 minutes of track time provisionally scheduled, everyone was looking to get in at least 5 laps with many of the front runners looking to capitalise on the extended session and complete 6.

However, a road traffic accident at Ginger Hall caused a near 25 minute delay and it wasn't until 6.44pm that the action finally got underway. Guy Martin on the Relentless by TAS Suzuki again led them away with Keith Amor alongside him on his 600 for the first time this week. Next to go were the Kawasaki duo of Ryan Farquhar and Adrian Archibald followed by Michael Dunlop, James Hillier, Gary Johnson, Bruce Anstey and Ian Mackman.

Johnson was the man setting the pace through the early sectors with John McGuinness close behind on time. Less than half a second separated them at Ramsey while Martin, Cameron Donald and Dan Stewart were also going well. Dunlop was quickest through the speed trap at 195.6mph but Martin was the first to complete the lap, posting 128.693mph. Gary Johnson was next at 128.554mph followed by Farquhar at 125.728mph and Dunlop at 126.849mph but McGuinness and Stewart went quicker at 128.635mph and 127.682mph respectively. Anstey clocked a lowly 117.465mph having stopped at the Bungalow to make adjustments.

James Hillier, Luis Carreira and John Burrows all lapped in excess of 124mph with Conor Cummins going well too at 123.568mph. Newcomers Dean Harrison, Robert Wilson and Dan Hegarty were also improving up to 115.873mph, 115.532mph and 111.068mph, the latter on his Supersport machine. He then did 116.021mph on his Superstock machine.

McGuinness was really flying on his second lap and went quickest at 130.615mph just over 4 seconds ahead of Martin on 130.075mph and Dunlop on 130.024mph. Michael Rutter was also pressing on with a lap of 128.261mph. Johnson, meanwhile, jumped on his 600, putting in a lap of 123.087mph. Also lapping at a good pace was Senior Manx Grand Prix winner Simon Fulton who posted a new personal best lap of 121.785mph.

Dunlop put in a lap in excess of 125mph on his Supersport machine with McGuinness slightly slower at 123.516mph whilst other newcomers shining were Simon Andrews on 121.039mph and Harrison, who improved to 118.479mph. Meanwhile, local star Dan Kneen put in his best lap of the week on his Kawasaki Superbike with a lap of 123.710mph with Anstey, Donald and Amor lapping in excess of 127mph also on their Superbikes. However, it was bad news for Farquhar who fell off his Superbike at Keppel Gate, and was later reported to have soft tissue injuries and an overnight stay in Nobles.

The best lap of the week though was saved right until the final moments of the final practice session when Anstey scorched round at a speed of 131.431mph, just shy of the outright lap record, to throw down the gauntlet to the rest of the opposition ahead of race week. Anstey wins the Graham London Limited edition TT Watch awarded to the fastest solo qualifier.

The session ended at 8.00pm and the sidecars were away ten minutes later with John Holden again leading the field off the line followed by Tim Reeves and Ben Birchall although the latter stopped almost immediately, seemingly having a problem with the chain, eventually getting away last. Last year's double winner Klaus Klaffenbock was slightly further back with Gary Bryan, Dougie Wright and Rob Handcock not far behind.

Harrison was the quickest to Glen Helen but, as the lap wore on, Holden and Reeves started to get quicker and there was little to choose between the two on the stopwatches, Reeves lapping slightly quicker than Holden at 113.321mph compared to 112.707. For Reeves, that represented his best ever lap of the Mountain Course. Harrison was next across the line at 110.709mph, followed by Elmer who was slightly quicker at 110.788mph whilst Greg Lambert finally got a clear lap in with a speed of 107.043mph.

Reeves and Holden spent their second lap circulating in close formation, the former flying through Sulby at 144.3mph, although the duo eased off in the closing stages of the lap. Meanwhile, an impressive lap came from newcomers Carl Fenwick and Mark Sayers, the duo circulating in a fine 104.452mph. Frank Lelias and Jerome Vannier were also going well at 102.079mph.

However, despite Reeves' best efforts Klaus Klaffenbock and Dan Sayle narrowly clinched the Graham Watch award as fastest sidecar qualifiers with their time of 113.754 from Wednesday's practice.